A multipurpose tool is a survival tool for any cyclist. It is compact and comes handy during emergency situations; it provides all the important tools necessary to carry out roadside maintenance.
The mechanical breakdown may occur to well-maintained bike as well, so it is worth carrying a multi-tool on every outing with the bike. It will ensure that the rider is not trapped during the ride kilometers away from the civilization.
It is important to choose the multitool which suits your needs. The wrong choice of tools or multitool with fewer options may not help in carrying out mandatory repairs, and on the other hand with too many tools you will be carrying unnecessary extra weight in the saddle bag.
This post will help you in understanding different tools which a multitool carries based on which you can decide the best combination to look for when buying a multi-tool. (Below are the tools generally used on the bike)

ALLEN KEYS
Allen keys are the basic and common tools used in the maintenance of the bike. Modern-day bikes mostly use Allen bolts to join the components to the frame. Allen keys come in different sizes; one has to choose this tool depending on the Allen bolts mounted on the bike.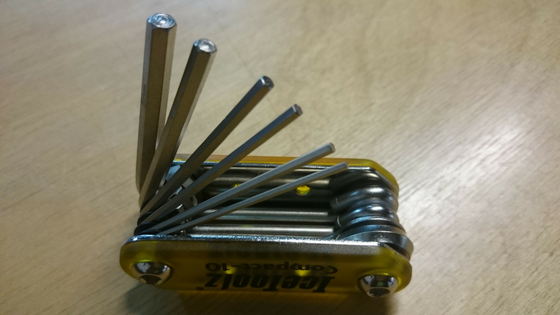 SCREWDRIVERS
The screwdriver is another useful tool to have they are helpful for adjusting derailleurs and cleaning the debris from the thread of the tire. Most multitools contain flat head screwdriver and Philip head screwdriver (star head screwdriver). These two are very much capable of adjusting majority of the components on the bike.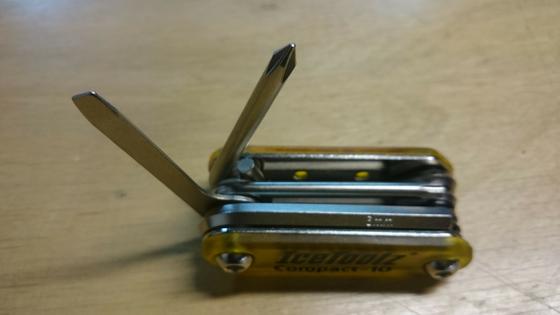 TORX WRENCH
Torx wrench is also called as T25 wrench. This is mostly used to adjust the bolts on the disc router but it is slowly becoming compatible with other components as they are using the bolts compatible with this wrench.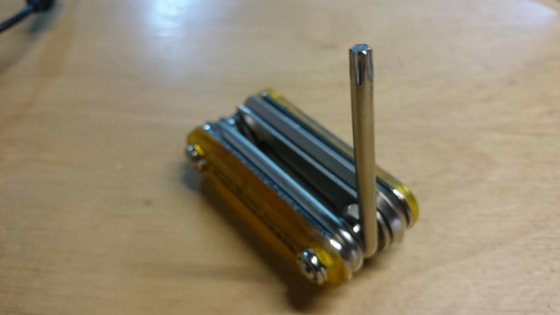 CHAIN TOOL
The chain tool is used to cut the link of the chain. It is useful to carry out the maintenance of the chain on the go. Even if the chain is of quick link it can be handy to cut off the damaged links. Majority of the chain tool are compatible with different chain sizes.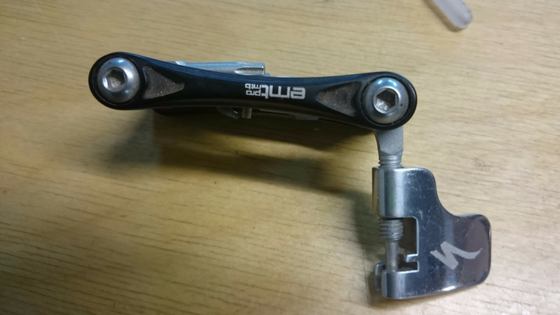 SPOKE KEYS
Wheel with bad tuning will make the bike off balance and would make the ride uncomfortable. Hence having the spoke key in the multitool will be helpful to gain the balance back to the wheels.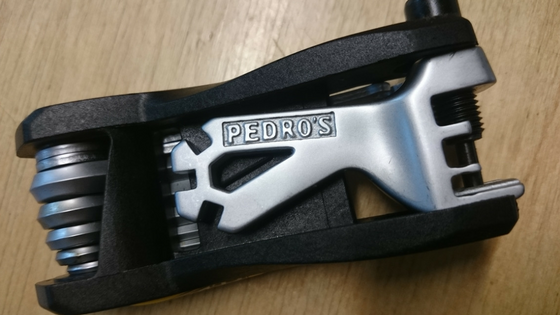 TYRE LEVERS
Flat tires are common when out for a ride, tire levers come in handy in these tricky situations. They help in removing the tires from the rim which gives them access to the inner tube to fix the flat. Tyre levers are must have for any cyclist.