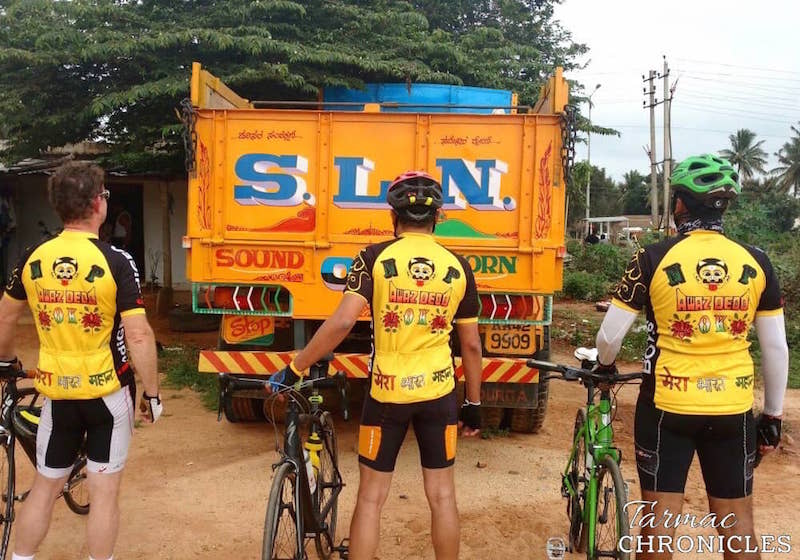 The first episode of the BOTS TARMAC CHRONICLES started off with a BANG this awesome Saturday Morning.
Deviating from the regular, and restructuring the old "BOTS Airport Ride", Tarmac Chronicles are aimed at exploring and enjoying new tarmac routes every week as a group.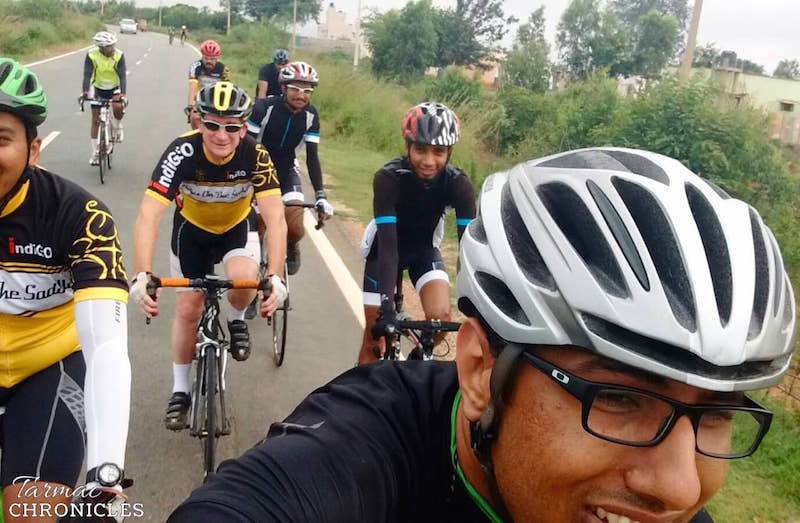 The riders did a mix of urban-rural set up taking a deviation from the devanhalli town, and venturing into a route that leads to Buddigere. It was a perfect concoction of teeth grinding head winds, chest thumping smooth-n-fast stretches, gut rattling broken roads & yummy farm animals; along with the usual urban smoke belchers on the Airport Road.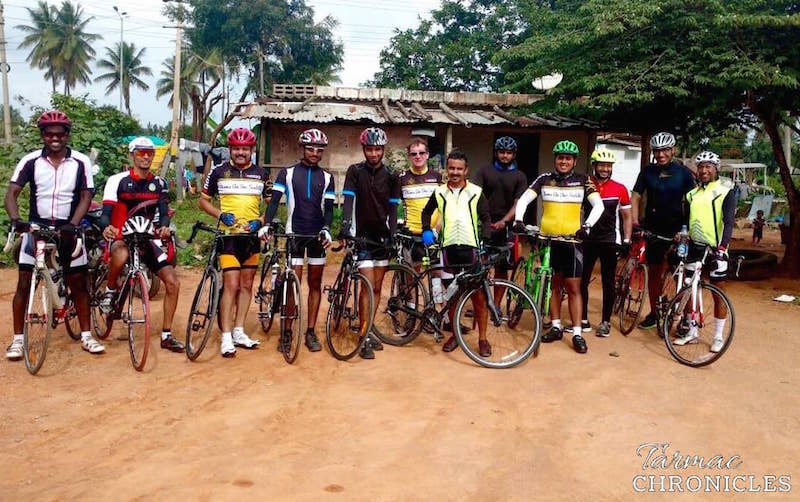 The 86km loop took around 4 hours along with a satisfying breakfast and a quick Rider Catchup(TM, pffft) session. The route was brilliant, and it was fantastic to ride together as a pack, get stronger and have a blast doing it.
Do keep a look out for our rides on Strava.
BOTS Strava Club – https://www.strava.com/clubs/bumsonthesaddle
Know the next route that you think we should Chronicle? Shout em out!!
Cheers!!