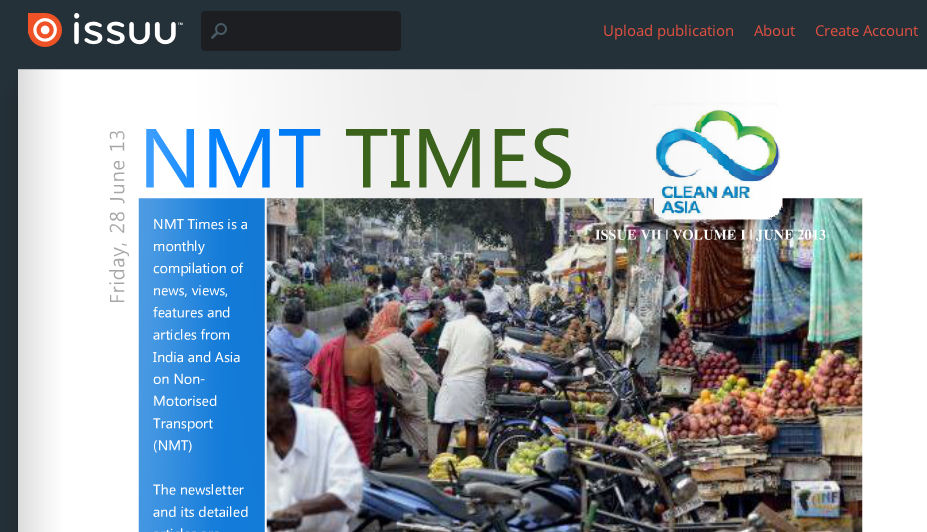 At BumsOnTheSaddle we strongly advocate the use of bicycles for commute – we talk about it, writeup about it, showcase bikers who commute and also run regular corporate bicycling workshops to promote the whole concept.
This month onwards we will be doing a short column on NMT Times, a monthly newsletter dedicated to Non Motorised Transport!
Since a well maintained bicycle is critical to ensure your non-motorized commute remains enjoyable we will be kicking off with a series on bicycle maintenance. With a viewership of over 1,10,000 members we hope to have a lot of well maintained bicycles out there ;)
The July edition of the NMT Times newsletter also has several experts talking about bicycle sharing systems. Interesting read!
Do check out the newsletter on issuu