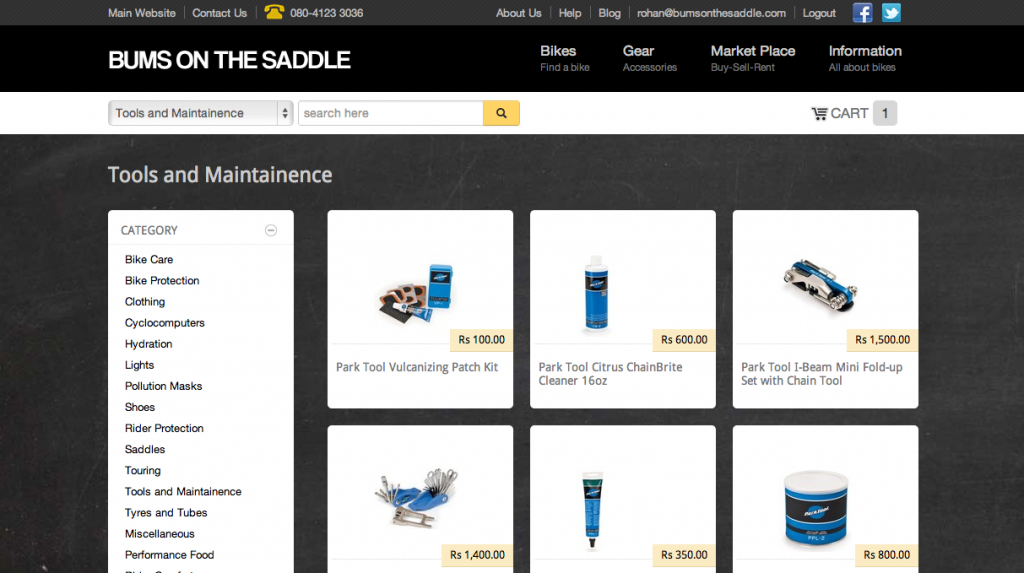 the online bike shop – front page showing awesome ParkTool tools for immediate purchase across India
It's been over a month since our previous communication about @bumsonthesaddle kicking off an e-commerce platform to ensure we can cater to cyclists across the country.
Quite a few things have happened since then
Credit card, Debit card and Netbanking options to pay. NEFT sucked big time and was eliminated. 
The marketing has been organic so far – not really pushed it on any platform
Have shipped products to a handful of bikers across the country already
Working steadily to improve the platform and making it easier to find and purchase accessories and spares
Please do help us spread the word. We are just starting off and would love any feedback that comes our way.