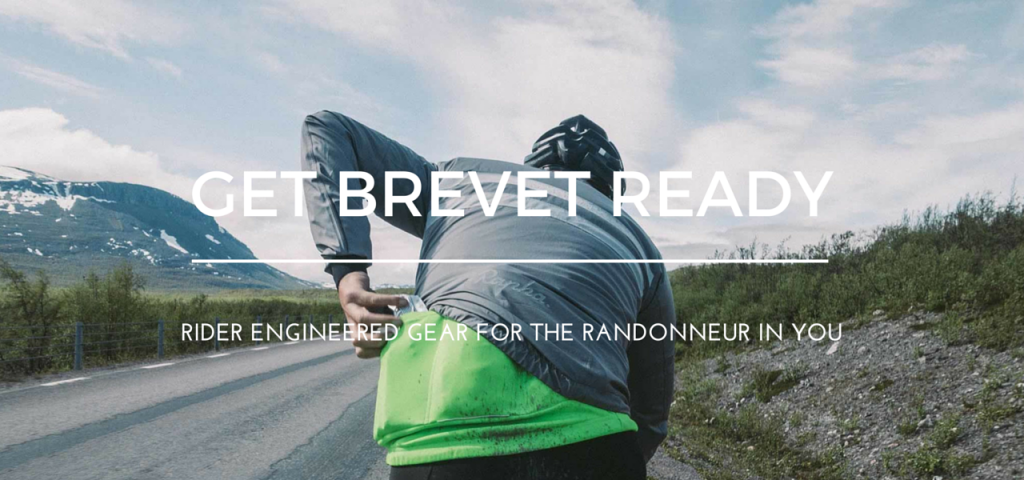 Brevets (long distance endurance cycling events of 200/300/400/600 kilometres that are supposed to be completed in a stipulated time) have caught the fancy of cyclists across India. With various randonneuring clubs in different parts of the country and with a spirited participation from a handful of Indian cyclists in the recently concluded Paris-Brest-Paris 2015, there seems to be a spike in interest in this form of cycling.
For a first time brevet rider, besides building upon their riding capabilities and endurance levels, the right choice of gear can be quite a confusing proposition. Packing too much or too little gear is an issue that a lot of prospective riders end up facing. We've come out with a guide to help you make an informed choice on what you need to be carrying for your brevet.
APPAREL AND RIDER GEAR
Being comfortable as a rider is crucial for these events and can be a make or break factor. Good quality apparel goes a long way in ensuring that the rider is comfortable and performing at their optimal best during these rides.
JERSEYS
SHORTS AND BIB SHORTS
Besides these, arm covers, base layers, gloves (Specialized BG Gel, Specialized BG Sport) and reflective jackets are some other pieces of apparel that one could look at investing in based on the weather conditions and brevet distance.
TIRES
A good pair of tires can save you a lot of hassle on a brevet. They need to be light weight yet robust. The last thing you want on a brevet is to spend more time on the side of the road fixing punctures instead of actually riding your bike!
PUNCTURE PREVENTION AND PATCH KITS
TUBES
PUNCTURE PATCH KITS
HAND PUMPS
TIRE LINERS
LIGHTS
Having a good pair of front and rear lights on your bicycle are not only important from a safety and visibility point of view, but also mandatory as per the rules if one is looking at taking part in these events.
Characteristics of a good front light – High Lumen rating (At least 300 Lumen. We recommend a minimum rating of 500 Lumen for our riders), good battery life and can withstand the elements of weather. A rechargeable battery powered light is an advantage. Then one does not have to carry a lot of batteries along.
Recommended front lights – Cateye Volt 300, Niterider Lumia 750, B+M Ixon and Cateye Econom Force
Characteristics of a good rear light – A tail light is supposed to serve the purpose of making the cyclist visible to the traffic at the rear. Besides that, features like reliability and its ability to withstand various different weather conditions are important.
Recommended rear lights : The Cateye Nima 2 is a nifty little rear light that not only mounts on the bicycle frame, but can also be easily mounted on the rear of the helmet. We recommend you use two of these if you plan to do so as they come with a lower power rating. Besides this, the Cateye Rapid 5 is another viable option.
BOTS Tip : Carry a small USB power bank with yourself. Its a useful item to charge all your electronics, be it your mobile phone, Garmin device or bicycle lights.
CYCLOCOMPUTERS
With a brevet, one races against the clock. From the start to the finish line, the clock never stops. So pacing yourself is a skill that is very critical here. And having a cyclocomputer in front of you gives you the perfect idea on how you are doing and how you need to pace your ride further.
For an event like a brevet, a basic cyclocomputer is sufficient. All one needs are features like average speed, distance covered, time taken. Based on this data, one can easily ride themselves to a comfortable and successful brevet finish.
One must however make sure that they don't pick up any run of the mill cyclocomputer as accuracy of data is really important. Also, a cyclocomputer will be exposed to the elements of the weather. So that must also be taken into consideration. Especially on brevets in the monsoon season.
The Cateye Strada Slim Wireless Cyclocomputer is the ideal choice for all you randonneurs out there.
SADDLEBAGS AND SADDLEFRAMES
Considering the length of these brevets, especially the 400 km and 600 km rides, having saddlebags and frame bags become imperative. Not only do they help you carry your belongings, but also come in handy during wet weather conditions when keeping things exposed in the jersey pockets is not a wise decision.
Click here to view our collection of saddlebags and other variety of frame mount bags.
NUTRITION AND HYDRATION TIPS
BOTS Tip : Make sure you are aware of the brevet route prior to your ride. If possible do a route recce prior to the actual event date to be familiar with how you plan to pace your ride. If that's not possible, then go through the elevation data of the route. That shall give you a rough idea of how to pace yourself.
Hope that with this information you are more confident to tackle your next brevet. And hopefully on your way to becoming a Super Randonneur.
For any other queries, feel free to reach out to us at support@bumsonthesaddle.com and we shall be glad to assist you in any way possible.
Happy cycling!
How helpful was this article?
Click a star to rate.
Average rating 5 / 5. Vote count: 1
Shucks. We're sorry this post was not that useful
How can we improve this post for you?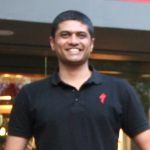 WHAT I LOVE ABOUT CYCLING
I love riding my bike. Whether it's a simple commute, a high-intensity road race, a jaw-grinding brevet, fixie rides thru packed Indian city or a kick-ass technical single track – I love it all. Apart from riding bicycles, I love being all geeky and know everything there is to know about bicycles, technology, bike fit, and service.
I started BUMSONTHESADDLE to share this passion for cycling.
DISCIPLINE: Partial towards MOUNTAIN BIKING but love it all
CURRENT BIKE(S): Specialized Rockhopper, Specialized Tarmac, Pure Cycles Original
DREAM BIKE: S-Works Epic HT & S-Work Roubaix
OTHER PASSIONS: Technology, Photography, Baking, Travel, and Reading