With so much cycling action around Bangalore, its tricky to stay abreast of everything!
Like last year we are hosting a kickass cycling party for Bangalore – a great way to meet bikers, to get folks to talk about exciting things they are doing and also to launch the Bangalore Bicycle Championships for this year!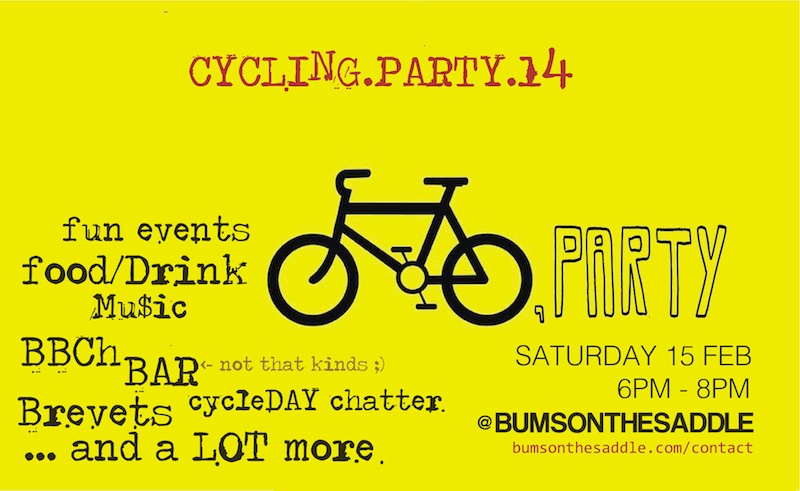 WHEN: 15 FEBRUARY (Saturday)
WHERE: BOTS Jayanagar, bumsonthesaddle.com/contact
WHAT TIME: 6:30pm – 8:30pm
AGENDA
Usual party stuff – fun, games, food, drink, music
Representation from BBCh, BAR, Cycle day and the Bangalore brevets
Wrap up BBCh13 season and launch BBCh14
and any more cycling that we can squeeze in!
BIKE PARKING – We have ample space for parking your bikes in the basement. Please ensure you bring good locks
CAR/MOTORBIKE/TRUCK PARKING – lots of place around BOTS to park your automobiles
Teams, team colors would be great!
Crossing fingers, lets have a great time