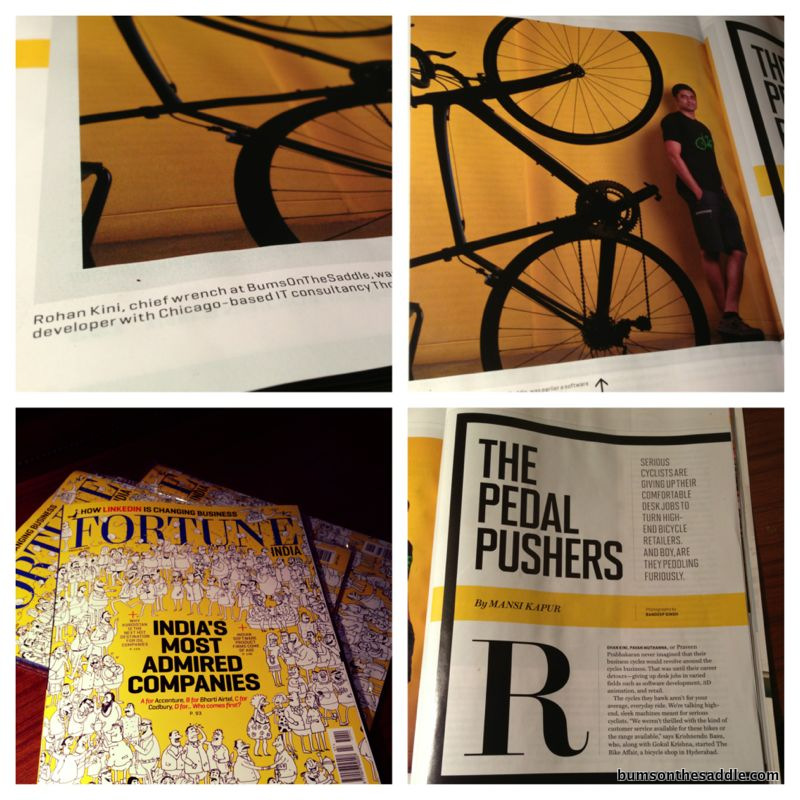 A great writeup on the BumsOnTheSaddle journey in the July edition of Fortune India.
BOTS was setup in 2006 and its been an awesome journey. Being interviewed for the article reminded us of the deep history we have, our values and the fact that we have a kickass team doing great work in the right direction.
The article talks about entrepreneurship, the cycling space and others in the space who are breaking ground.
We dedicate this article to all our bikers and fans – you give us direction and a goal to wake up to everyday and work in an awesome organization called BumsOnTheSaddle.