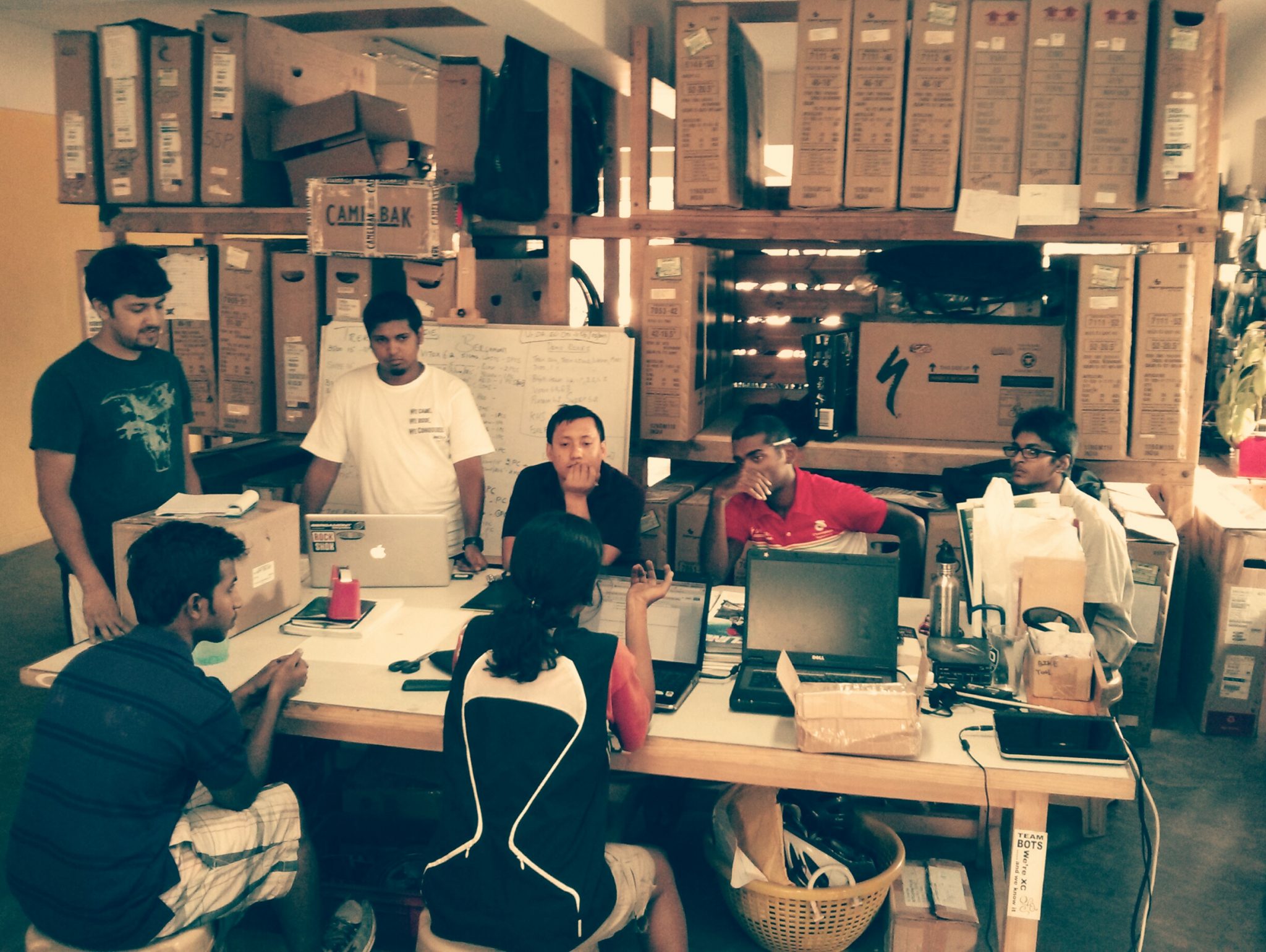 Taking bicycle mechanics seriously: an internal BOTS Tech session in progress
Out on a multi-day bike ride and <insert-some-mechanical-niggle-with-your-bike> happens?
We hope to equip bikers with basic knowledge to ensure you can be up and running and  approach technical problems in the right manner.
Useful knowledge for brevets, long rides and bicycle tours. Or just to quench the tech minded among us.
When: Saturday, 1 June 2013
Where: BumsOnTheSaddle (a map)
What Time: 8am – 10am
This session was put together for a group of riders who are attempting a longish bike ride in North India. Incase the number of signups are higher than what we can comfortably talk to we might have to slot you for another day!
Please do ensure you signup.

This session is powered by BumsOnTheSaddle Tech: Driving bicycle mechanics at BumsOnTheSaddle to new levels of awesomeness!