We had a pretty nice intro on the Spring Classics and here is the next in the series – "Why should I watch the spring classics?"
We asked Naveen John, breakaway artiste, time trailist and sprint lead out with the Specialized KYNKYNY cycling team, to give us some more speil about the Classics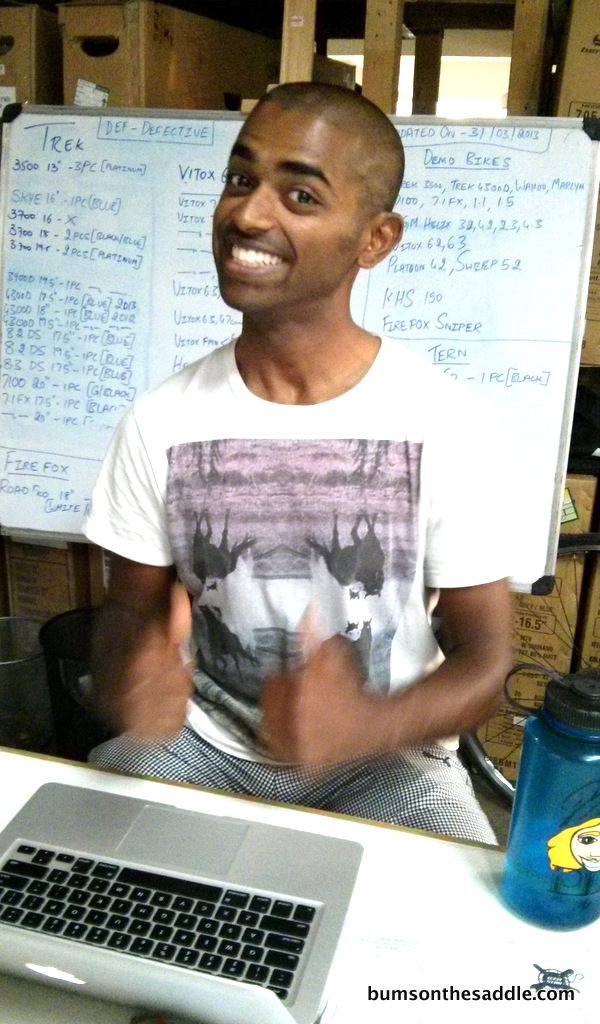 Naveen John telling us more about the Spring Classics
Why Watch the Spring Classics?
Unlike the grand tours these are single day races – If you like cricket, think Test match vs T20 (and god save your soul)
Companies release new equipment (the awesome Specialized COBL GOBL-R and the Specialized Roubaix were all released here)

Tires and Wheels are tested here under the worst possible conditions

Clothing companies also tend to release new gear for the spring

The first few races of the season – the big favorites come out in full form and we get to see some of the fastest races of the year

Faster races also mean faster crashes!

These are hard races – important to the teams and the racers
Exciting watching for sure!
Some other interesting stuff
The Paris-Roubaix is called the "Queen of the Classics" and is the crescendo of the classics

The races start in Italy move over to Belgium and then hit Southern Belgium

Belgium/North France host the cobbled races

Southern Belgium host the hilly races

The inaugural race (Milan – San Remo) is over 300km and is the longest race

The last race (Liège–Bastogne–Liège) is the oldest and the most prestigious
 The Classics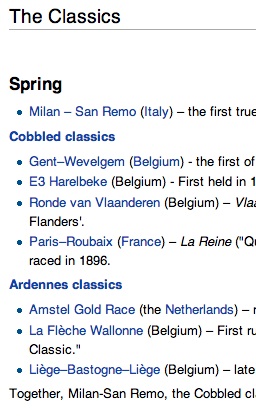 The next writeup on the series would be about the Paris Roubaix race by Naveen John! Stay posted.