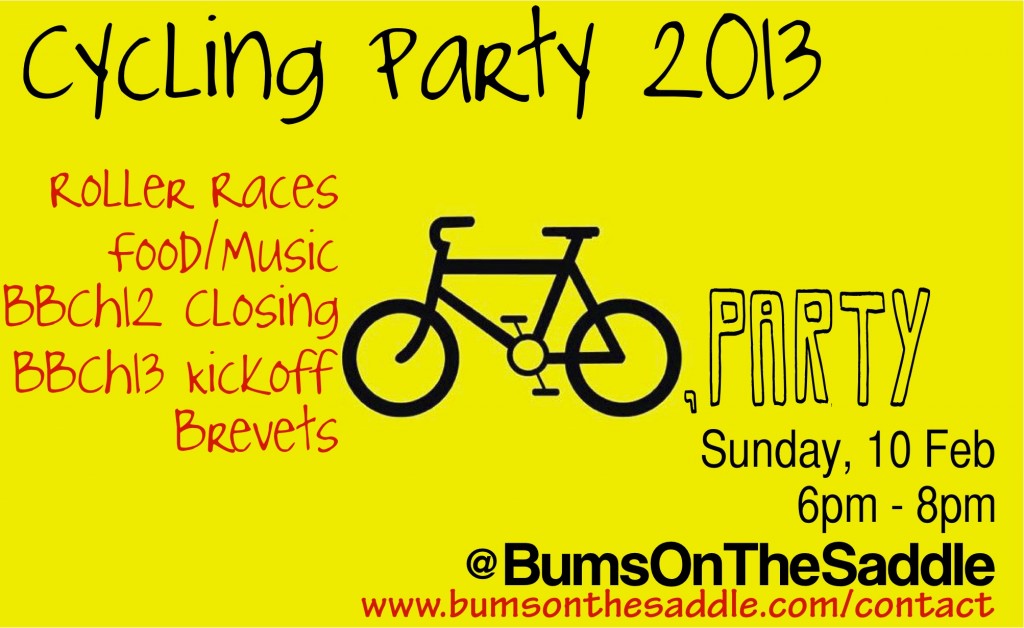 We were planning to launch the 2013 season of racing with a bang and a kickass party.
Instead, we thought we could make it a fantastic cycling party and have everyone grooving to the best cycling this city has to offer and not cater just to the super elite racy cyclists.
Its an evening of fun, games and lite music :)
Roller Races – come in your team colors!

Food/Drink (non-alcoholic… damn we miss the terrace!)
Hand over the championship trophies to the 2012 winners and the winning team
Introduce what we have in store for racing in 2013
Do something wrt the brevets – not sure yet :)

Generally have some fun
Critical Mass guys, GoGreen guys, Mamils, spandex, freeride – whatever. All are welcome. Does not matter what bike you ride, where you picked it up from, whatever.
Crossing fingers for a great party!