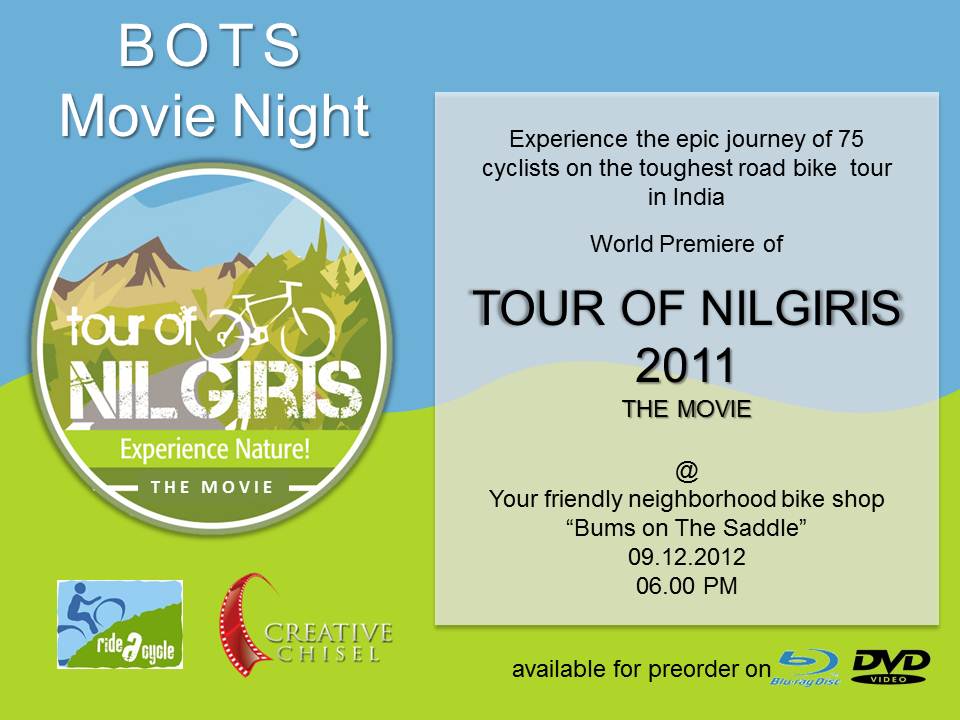 Its been a while since we got together with other cyclists and saw a cycling related movie at BumsOnTheSaddle.
Tour oF Nilgiris a.k.a TFN is sharing the 2011 edition of the tour with all of us. Its professionally shot piece and is a blast from the past for everyone who took part in it and a teaser of what really happens on a long tour for the rest of us.
When – Sunday 9th December at 6PM (if you need to purchase anything please be there well before 6pm please)
Its a 2 hour viewing with food and snacks sponsored by the good guys from the Tour of Nilgiris. Come eat n heckle the crew.
More details on the facebook event
Hope to see ya all there!
Semi-Important Info
Bike parking in the basement. 
We dont really care about the cars and motorbikes and they can be parked on the streets (psst – plenty of parking around). 
Floor seating if more than 20 land up. We are expecting about 60 folks! 
Padded shorts in these circumstances might be useful (2 hrs movie you see)