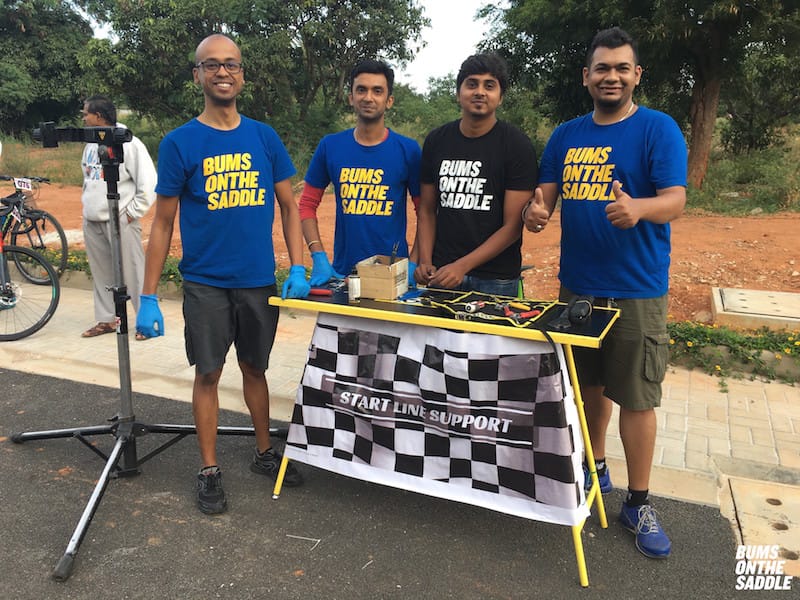 The BUMSONTHESADDLE Start Line Support is our initiative to ensure cyclists have last minute technical support to ensure their upcoming event is perfect – a quick derailleur touchup to ensure snappy shifting, quick check on tire pressure for better traction and maybe even a helping hand to fix flats and replace tubes when required.
We basically take our bike shop to the event start line and offer our technical expertise to ensure equipment is safe and last minute niggles are squashed. Our trained and experienced Bike Mechanics handle familiar equipment with high quality tools and our Bike Specialists who understand race situations ensure cyclists are supported where needed.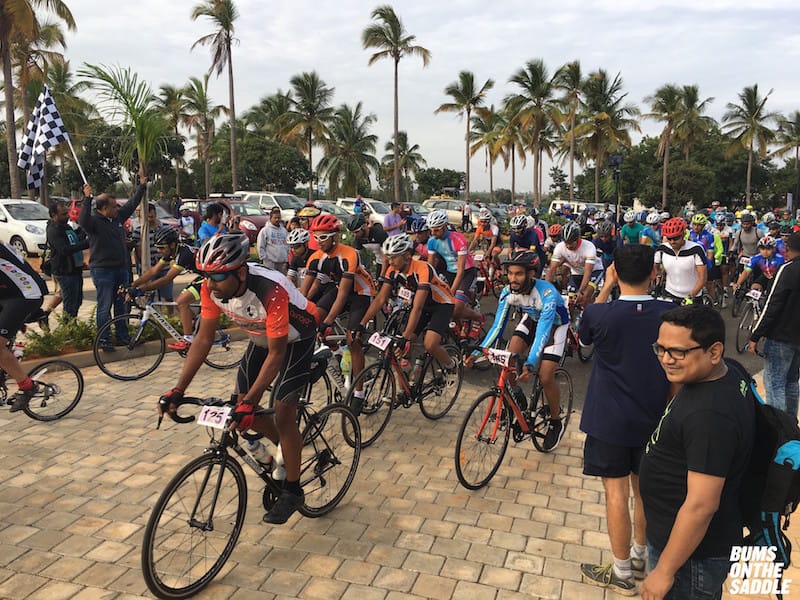 Today's event was a mass start road race at the Bangalore Bicycle Championships. We had over 200 participants all racing on the Hyderabad Bangalore highway. Slick equipment and competitive tension in the air – the road racing scene is definitely improving each year. There was a sizeable amateur category! It's good to see the road cycling scene moving from an enthusiastic audience to a serious competitive one with participation from riders across the country. Definitely good to see the sport grow.