One of the focus points for BBCh in 2014 is race day execution.
We are hoping to move registrations to a purely online mode as registrations/cash collection on race day is tricky – everyone is just in racing mode and the last thing we want to do is queue up.
Race fees (online registration): Rs 300
Race fees if you are lazy and register on race day: Rs 400
Register for a race: http://bbch.in/Calendar2014.htm
We are currently using DoAttend to selling tickets at BBCh. The whole process is super simple, super clean, super intuitive and super fast! Give it a shot.
A photo story of buying a ticket to race at BBCh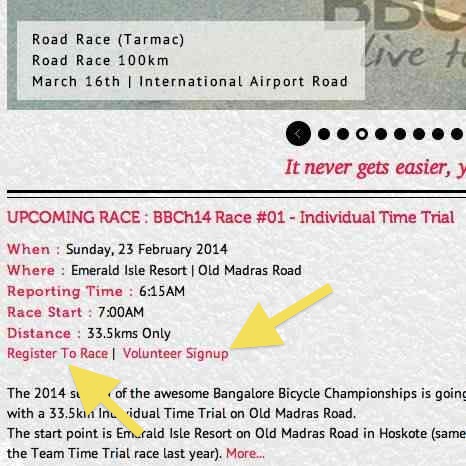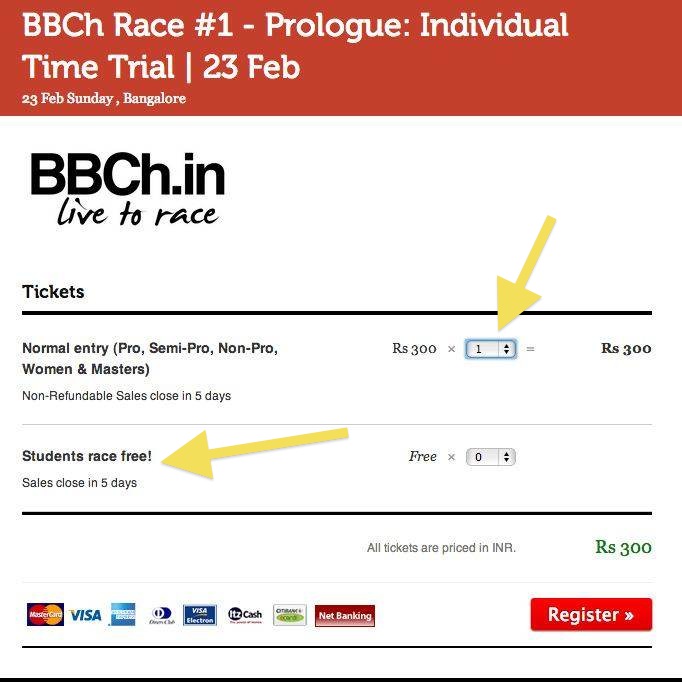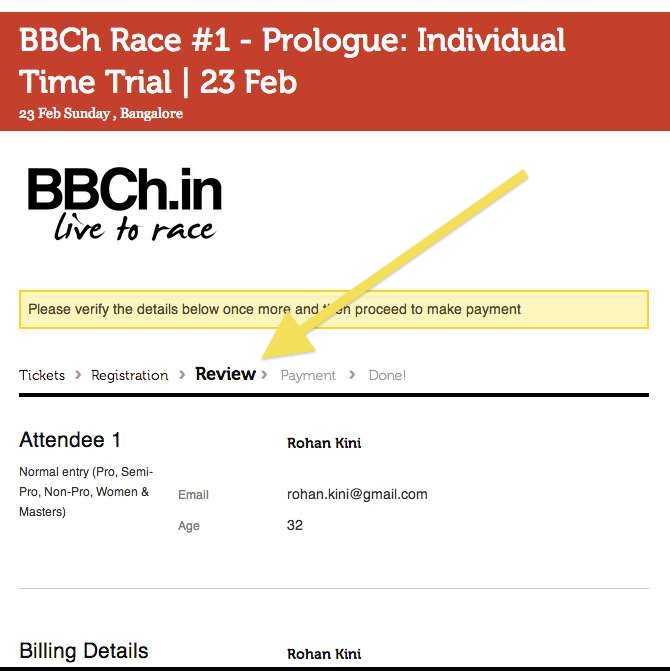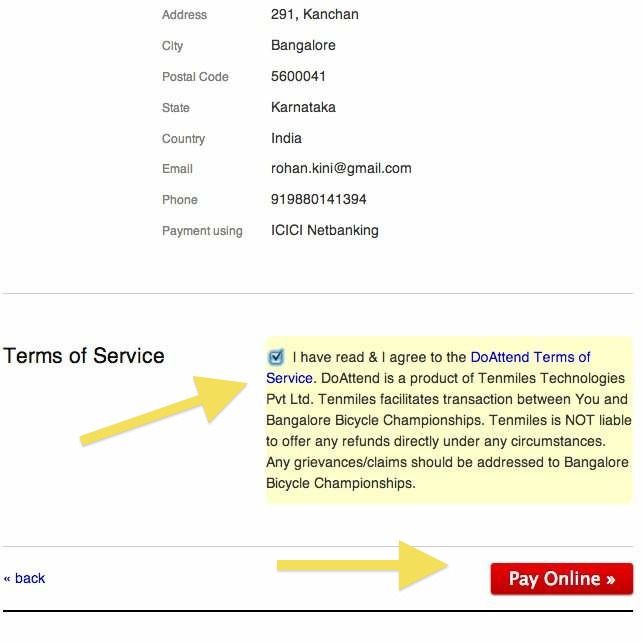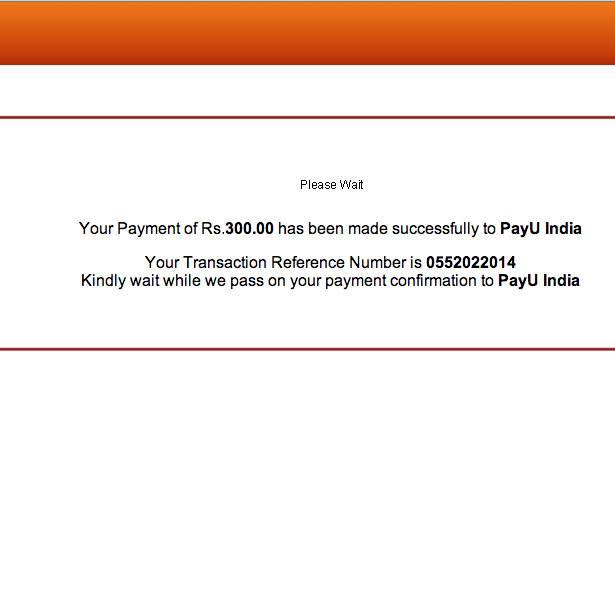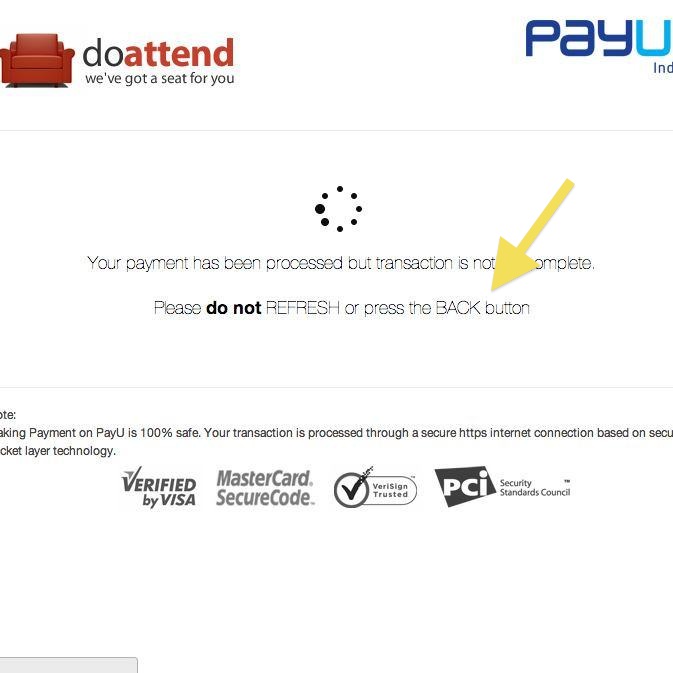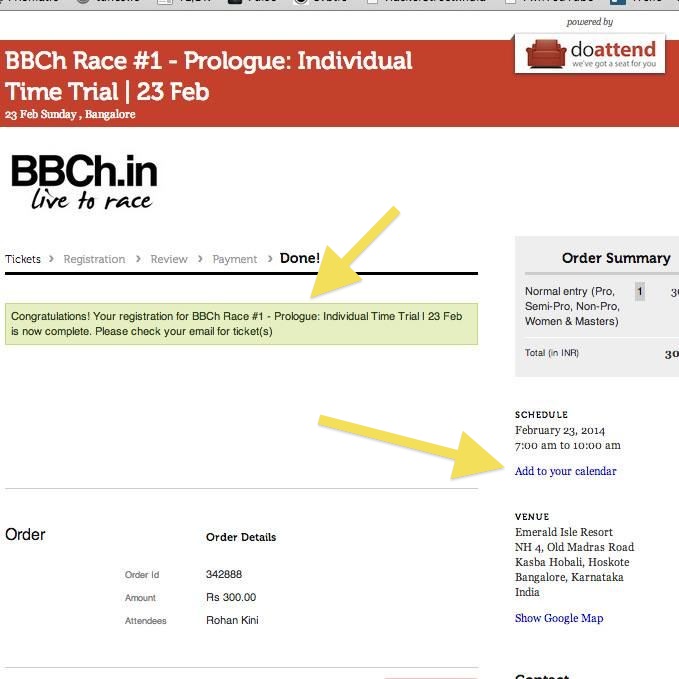 That's the confirmation that you are all good to race on Sunday!
Please DONOT print this ticket for race day. We trust bikers and we don't want to kill the planet.
Cya at the races