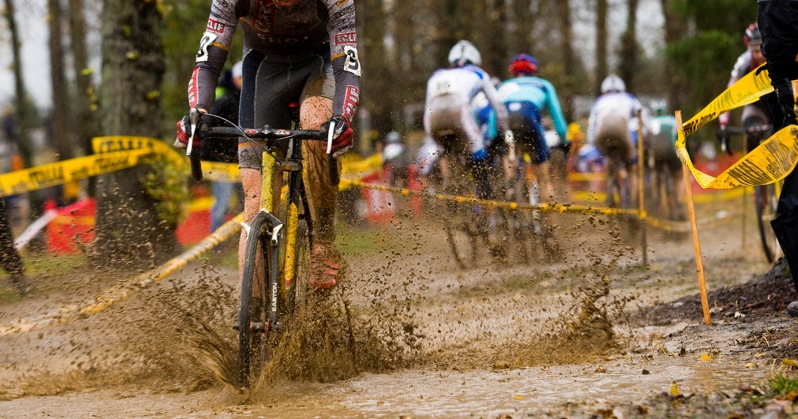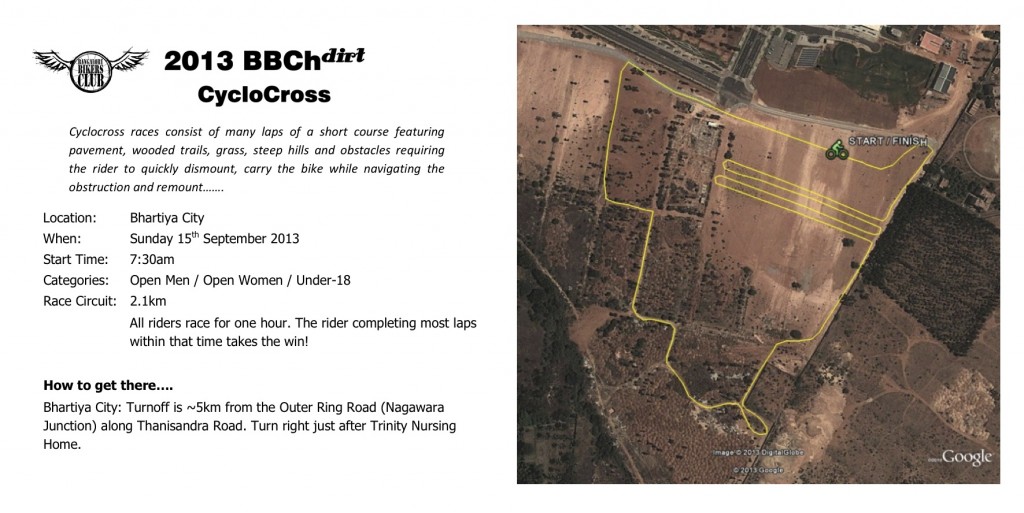 More info on the official Bangalore Bicycle Championships cyclocross race page
When: Sunday, 15 September 2013
Where: Bharitya City (link to map)
Time: 7:30AM
Distance: ~2km loop
REGISTER TO RACE | Volunteer Signup
Categories for this race:
Men (Open)
Women (Open)
Men (U 18)
Women (U 18)
Masters (above 35)
REGISTER NOW!
Riders Register here: http://bbch13-race8.doattend.com
Volunteers Register here: http://goo.gl/0uMtkQ
Still got questions: write to admin@bangalorebicyclechampionships.com
Volunteers/Marshals: Interested in more 'behind-the-scenes' work? Write to admin@bangalorebicyclechampionships.com
How helpful was this article?
Click a star to rate.
Average rating / 5. Vote count:
Shucks. We're sorry this post was not that useful
How can we improve this post for you?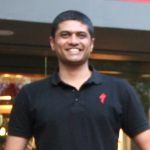 WHAT I LOVE ABOUT CYCLING
I love riding my bike. Whether it's a simple commute, a high-intensity road race, a jaw-grinding brevet, fixie rides thru packed Indian city or a kick-ass technical single track – I love it all. Apart from riding bicycles, I love being all geeky and know everything there is to know about bicycles, technology, bike fit, and service.
I started BUMSONTHESADDLE to share this passion for cycling.
DISCIPLINE: Partial towards MOUNTAIN BIKING but love it all
CURRENT BIKE(S): Specialized Rockhopper, Specialized Tarmac, Pure Cycles Original
DREAM BIKE: S-Works Epic HT & S-Work Roubaix
OTHER PASSIONS: Technology, Photography, Baking, Travel, and Reading