We hosted a Facebook Live Webinar on Training & Nutrition, hosted by Lokesh Jain from Talk About Cycling & Keertana Ramu from Fast & Up India.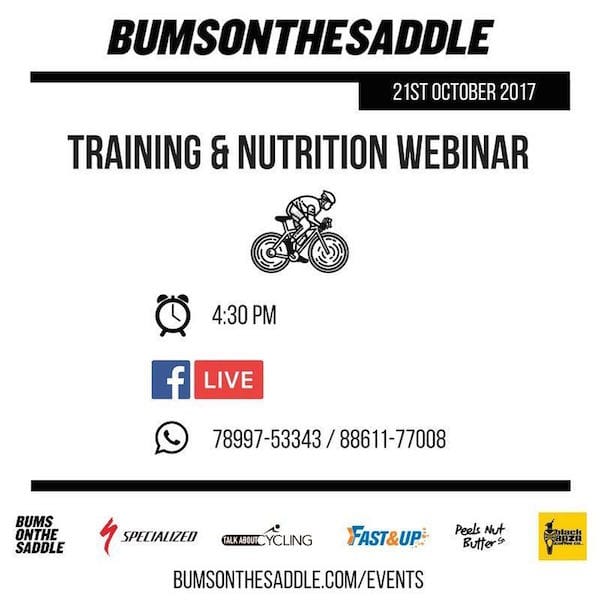 With all the cycling events that we're running including the monthly 100km rides, we find Nutrition, Hydration and basics of Training extremely important and helpful for beginner and intermediate cyclists to ride stronger and longer. And more importantly to ride injury free.
In case you missed attending the webinar, you can still watch a saved copy of it! Do shoot us an email at support@bumsonthesaddle.com or drop into either of our bike shops (details) if you need any expert assistance with riding.