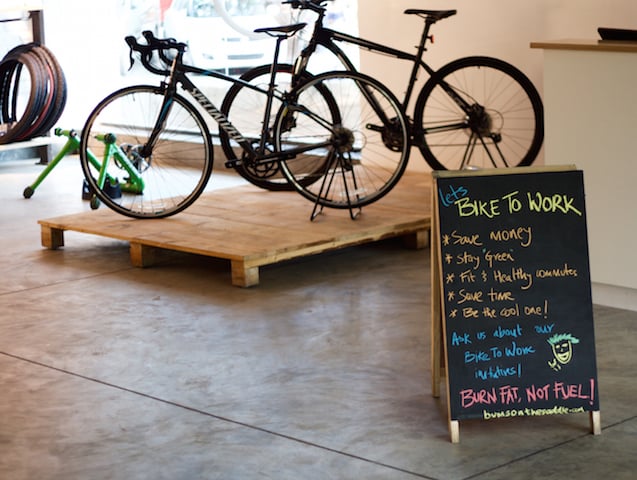 Cycling to Work is one of the most practical and fastest modes of commute in our over-populated cities. Not only does it help you get to and from work faster, but it also gives you your daily dose of exercise without having to take out time for it separately!
The first question that comes to the mind of someone looking at cycling to work is 'Am I going to be able to do it?'. Yes we understand that its been years, if not decades, for most of us since we hopped onto a bicycle and rode it around, let alone riding it to work. But with our handy guide here, you can turn yourselves into a bike-to-work Ninja in no time!
General Tips :
Start slow and steady : To start out, pick one or two days of the week when you would leave your motor vehicle in the parking lot at home and cycle to work. This will help your body acclimatise to this new routing.
Get in touch with your local cycling group in your area or at your workplace. A lot of offices and Tech/IT parks have dedicated cycling groups and communities of riders who bike to work regularly. Having a support system of like minded individuals is always great and does wonders to your confidence.
Be aware of basic riding etiquette on the road. Don't change lanes without signalling and stick to the left most lane. A little sense of awareness and you'll be absolutely fine on the roads.
Identify routes that you can take on your bicycle that wouldn't have been possible on a motor vehicle and use them, if possible. If possible try to alter your work timings to non-peak traffic hours.
Invest in a good bicycle. This will minimise any mechanical issues or unwanted/unnecessary breakdowns due to sub-standard components.
Keep a log of the number of kilometres you've cycled. This might seem like a menial thing, but is a motivating factor to keep you going on for more and more. You could even treat yourself to an ice-cream for all the fuel you would have saved by cycling to work and your reduced carbon footprint!
To travel light, leave equipment like your laptop, charger a few change pair of clothes and your formal shoes etc. at your workplace if possible.
Equipment required :
The bicycle : A good light weight & sturdy bicycle is super important to ensure you enjoy a hassle free & efficient ride. If in doubt, feel free to reach out to us on how to choose a good bicycle based on your commute routes and distances. We'll be glad to assist you in this regard.
Helmet : A helmet is the most important and mandatory accessory that one should possess. Invest in a good quality helmet. It's not worth the compromise when it comes to matters of safety.
Water bottles and bottle cages : Most bicycles these days come with frame mounts for bottle cages and water bottles. Make sure you carry adequate water in these bottles to avoid reaching your workplace in an exhausted state.
Pannier bags and racks : In case your commute distances are long (say greater than 15 kms) and you workplace does not have locker or storage facilities, a set of pannier bags and a rear rack will help you carry your belongings more efficiently that having that weight on your shoulder.
Lights : A good pair of front and rear lights are important if you commute after sundown. There are a lot of options available out there in the market. Find one that suits your need and your budget.
For any queries regarding cycling to work, feel free to reach out to us at support@bumsonthesaddle.com and we will be glad to assist you in any way possible.
Happy Cycling!
Shucks. We're sorry this post was not that useful
How can we improve this post for you?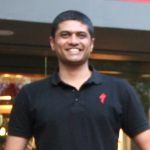 WHAT I LOVE ABOUT CYCLING
I love riding my bike. Whether it's a simple commute, a high-intensity road race, a jaw-grinding brevet, fixie rides thru packed Indian city or a kick-ass technical single track – I love it all. Apart from riding bicycles, I love being all geeky and know everything there is to know about bicycles, technology, bike fit, and service.
I started BUMSONTHESADDLE to share this passion for cycling.
DISCIPLINE: Partial towards MOUNTAIN BIKING but love it all
CURRENT BIKE(S): Specialized Rockhopper, Specialized Tarmac, Pure Cycles Original
DREAM BIKE: S-Works Epic HT & S-Work Roubaix
OTHER PASSIONS: Technology, Photography, Baking, Travel, and Reading