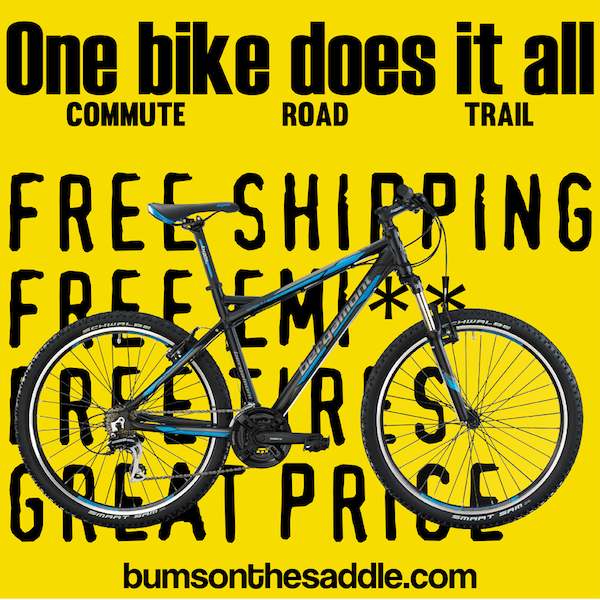 For a new rider, choosing the 'right' bike can be an issue — Road or off-road rides, city commutes or long distance fitness rides? And the list of questions is long.
We believe we have a simple solution – one bike to do it all.
We are offering the BERGAMONT VITOX 6.3 in a great 'first-bike-owner' package. Heck, we are even calling this the 'peoples bike'.
Some details
0% EMI

Free slick tires with the bike. Great for commutes (Why slicks? –http://bit.ly/1y1yKoe)

Free shipping if you're not in Bangalore and don't have access to a kickass LBS dealing with Bergamont in your city
Our review on the bike – http://bit.ly/bergamont-6-3-bike-review
Call our bike shops to know more – http://bumsonthesaddle.com/locations