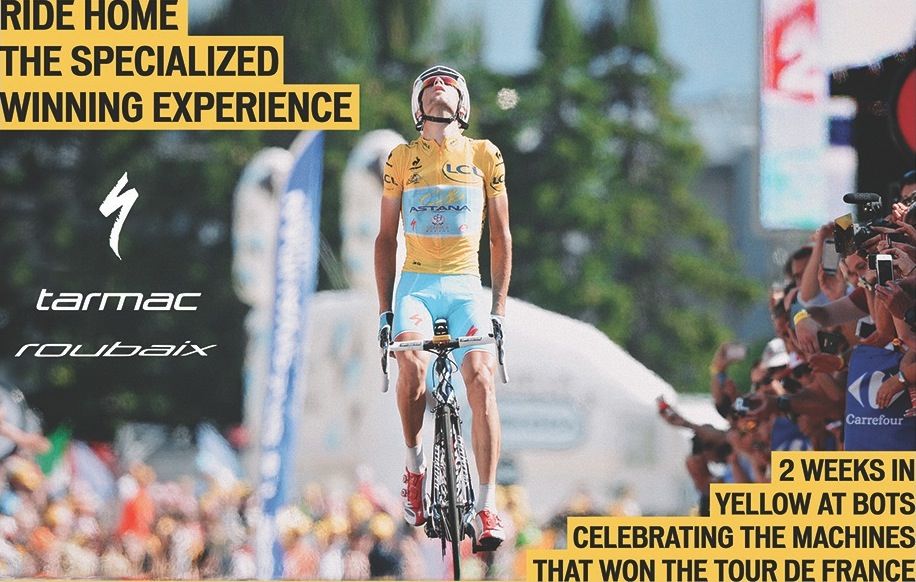 BumsOnTheSaddle is celebrating Specialized's victory at the 2014 Tour de France and it's phenomenal 10 Stage wins!
How? By offering amazing deals on these victorious machines, so you can ride home like a champ!
Visit our bike shops in Bangalore and Pune to find out more. Make every ride a winning experience!
GAME PLAN
Up-to 20% off on the Tarmac and Roubaix line of bikes (the bikes)
Simple EMI financing options on your dream bike
Quality advice from athletes who ride these bikes thru the year – the Specialized KYNKYNY Cycling Team
Test rides
This is our first offer-of-sorts at this scale from and we are super excited about the potential of getting a lot of riders riding some kickass bikes over the next 2 weeks.
Visit the Ride-Specialized offer page for more details and the fine print on the offer.
link: http://bumsonthesaddle.com/ride-specialized