Want to win a kickass autographed Specialized jersey? Well, here's your chance!
STEPS to take home the jersey
Visit BumsOnTheSaddle Infantry Road (the Specialized Concept Store) tomorrow (22 Mar, Saturday) and take a picture as shown below
Share your awesome award winning moment on Facebook and Instagram and start harvesting some 'Likes' from your buddies
The image should be tagged – #SKCT
The one with the most number of likes on Facebook + Instagram wins the jersey
"Like" harvesting ends Sunday mid-night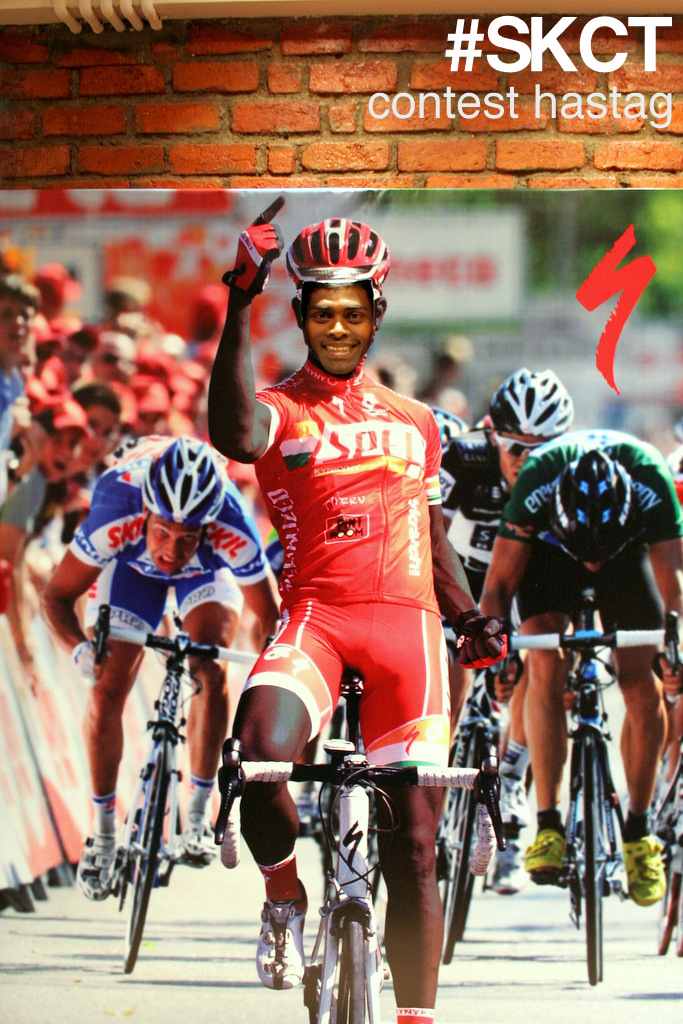 What if I'm not in Bangalore :( ?
Well, we definitely love our fans outside Bangalore too! The first person to guess which member of SKCT is in the original photo wins a white SKCT cotton T and a Spesh bottle!