Want to win a kickass autographed Specialized jersey? Well, here's your chance!
STEPS to take home the jersey
Visit BumsOnTheSaddle Infantry Road (the Specialized Concept Store) tomorrow (22 Mar, Saturday) and take a picture as shown below
Share your awesome award winning moment on Facebook and Instagram and start harvesting some 'Likes' from your buddies
The image should be tagged – #SKCT
The one with the most number of likes on Facebook + Instagram wins the jersey
"Like" harvesting ends Sunday mid-night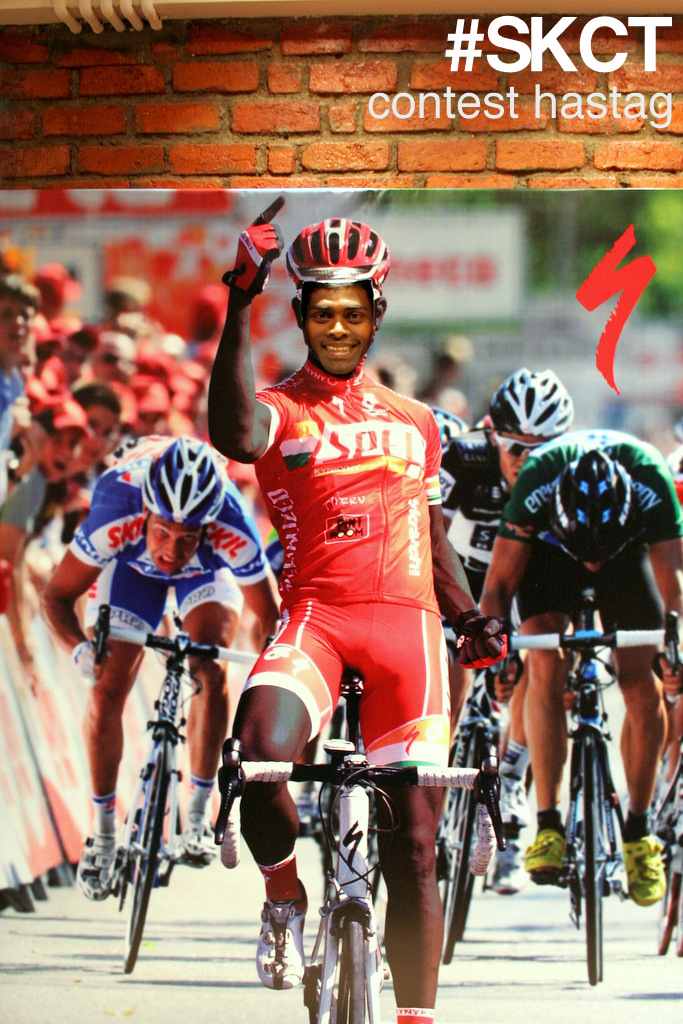 What if I'm not in Bangalore :( ?
Well, we definitely love our fans outside Bangalore too! The first person to guess which member of SKCT is in the original photo wins a white SKCT cotton T and a Spesh bottle!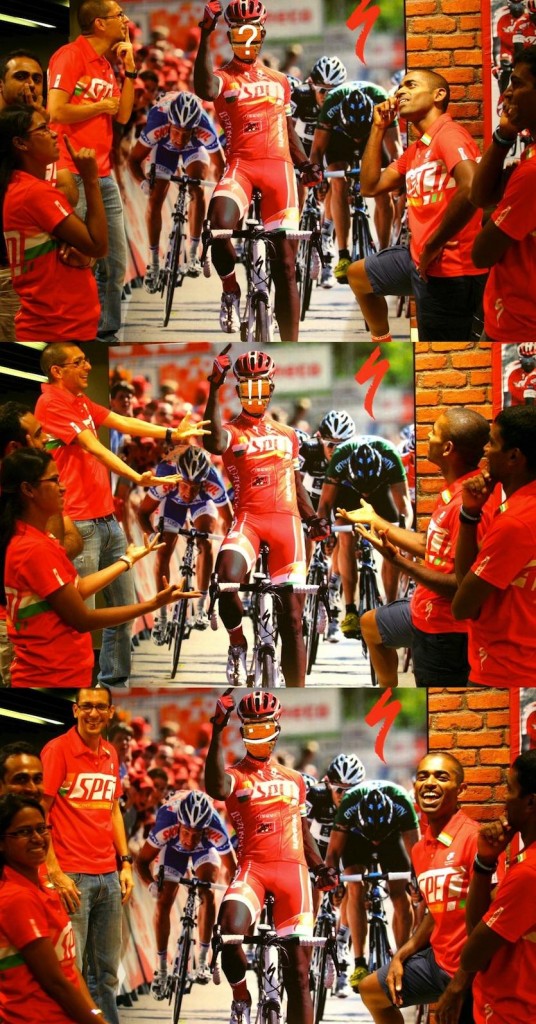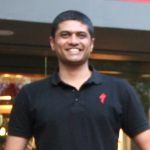 WHAT I LOVE ABOUT CYCLING
I love riding my bike. Whether it's a simple commute, a high-intensity road race, a jaw-grinding brevet, fixie rides thru packed Indian city or a kick-ass technical single track – I love it all. Apart from riding bicycles, I love being all geeky and know everything there is to know about bicycles, technology, bike fit, and service.
I started BUMSONTHESADDLE to share this passion for cycling.
DISCIPLINE: Partial towards MOUNTAIN BIKING but love it all
CURRENT BIKE(S): Specialized Rockhopper, Specialized Tarmac, Pure Cycles Original
DREAM BIKE: S-Works Epic HT & S-Work Roubaix
OTHER PASSIONS: Technology, Photography, Baking, Travel, and Reading