The Vodafone Cycling Marathon is all set to take place on the 9th of Feb and we are hoping the massive scale of the event will have a positive impact on the Bangalore cycling scene.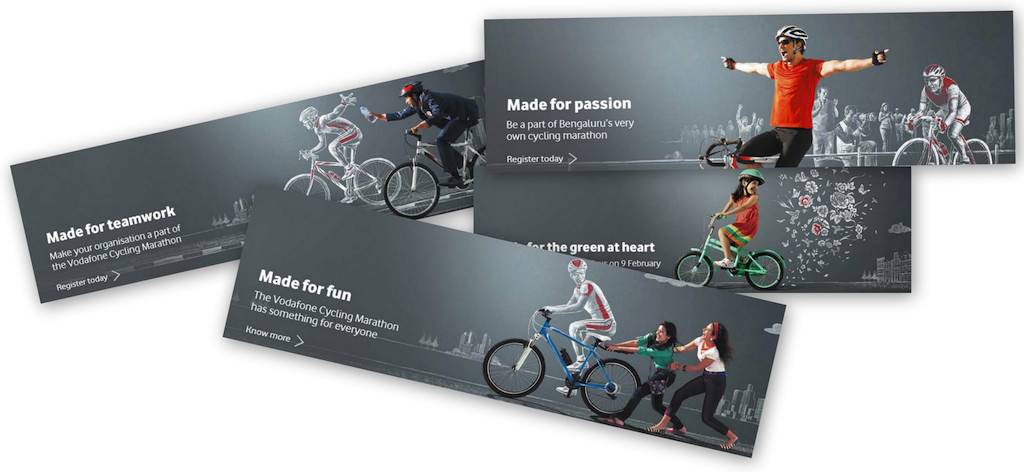 We are working with Vodafone to ensure everyone is all kicked about cycling! More about what BOTS is doing in the next post(s).
The event has 4 race categories
Champion Ride (60km)

requires a CFI license
big prize money ~10 lakhs for top 20 finishers

Passion Ride (40km)

prize money ~2 lakh
RFID timing for this category

Green Ride (20km)
Fun Ride (10km)
We hear everyone walks out with a 'goodie bag' having 800 bucks worth of 'goodies'! We know the bag has a nice BOTS logo on it, so it can't be all that bad ;)
Vodafone is also focusing on the carnival area where non-bikers can have their spot of fun too. Contests, food, some music and more. Entry is free!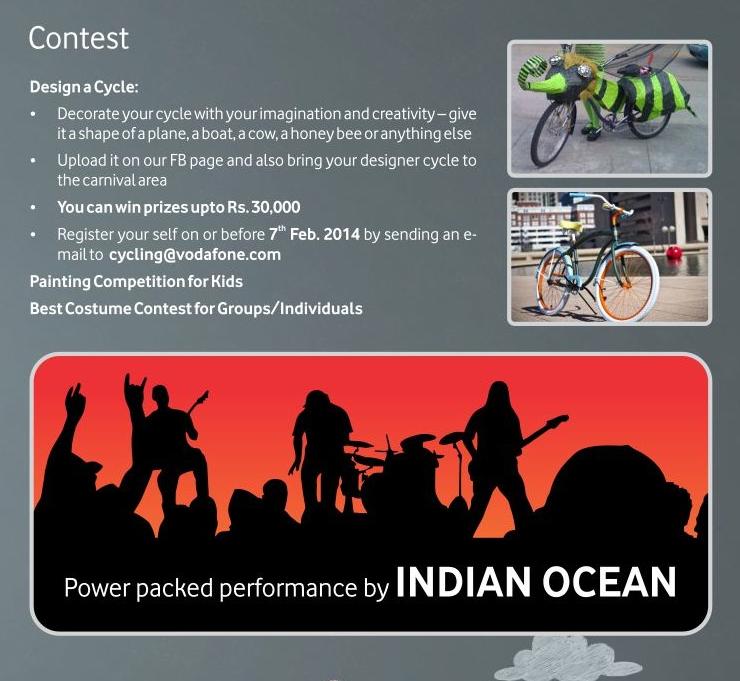 Useful links
Official Sites
Route Map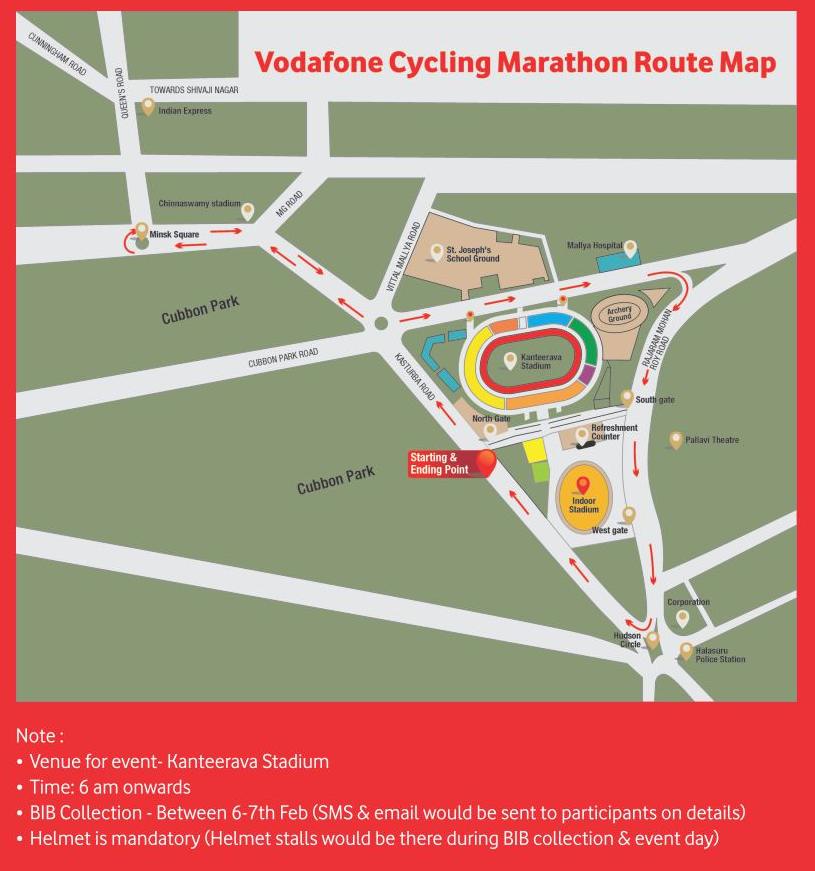 Any more questions about the event? Do shoot us an email and our crew would be happy to help!
Cya at the Vodafone event.