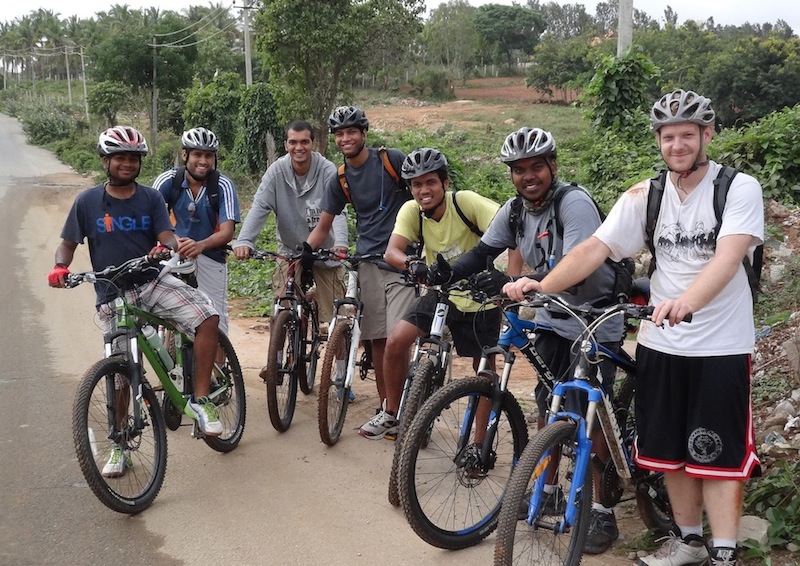 We are riding to Turahalli this Sunday to watch the exciting BBCH downhill race. Couple of weeks ago, we did Wheels of change program at Nephrolife. We had a amazing response from the awesome Nephrolifers. Few of them are now commuting to office. Yay! The Nephrolifers will also be riding with us. Be there to give them a pat on their back.
What to expect?…
A small troop of cyclist riding to Turahalli. If you haven't been to Turahalli or BBCH race, it would be great to join us. Most of us are foodies. We don't want to do the entire ride with a hungry stomach. We will be stopping at Adiga's for breakfast. The ride will not be too hard, it will be a 30 kms ride with lots of chits chats and fun.
Start Point – Hard Rock Cafe, MG Road
End Point – Turahalli Forest
Start Time – 07:40 am
End Time – You choose! Take a sneak peak of the race and head out or stay till the end to see the results. Besides, Turahalli is a forest. If you are lucky, you will spot a peacock.
We would like you to :
– Wear a helmet
– Carry a water bottle
– Cash for your breakfast
– A nice lock