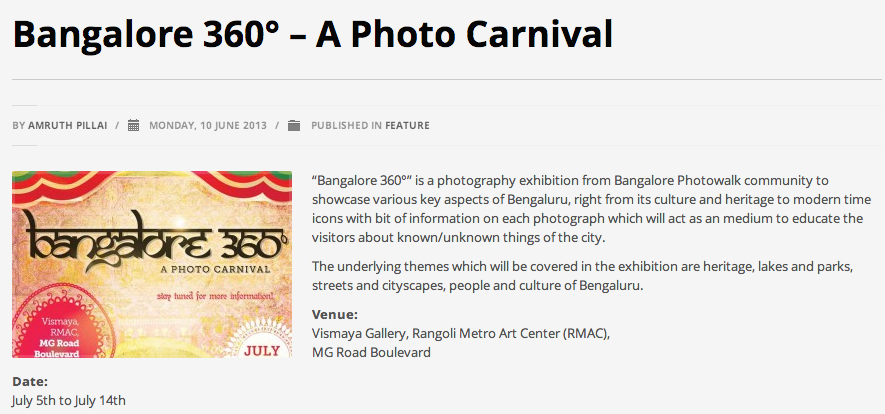 Deepthi Indukuri from the Rolling Shutterz team will be showcasing a snapshot of the Bangalore Bicycle Championships at the upcoming Bangalore 360
Bangalore Bicycle Championships hosts some of the best bicycling races in India. 5th year running and the racing scene has never looked better! Do check out the official site which has more details about the races (our facebook page)
Rolling Shutterz is our team of awesome photographers snapping up all the awesome bicycling that is happening in India. Do check out their work.
Bangalore 360° is a photography exhibition from the Bangalore Photowalk community to showcase various key aspects of Bengaluru, right from its culture and heritage to modern time icons with bit of information on each photograph which will act as an medium to educate the visitors about known/unknown things of the city.
The BBCh, snapped up by Rolling Shutterz is definitely part of Bengaluru culture and a modern time icon!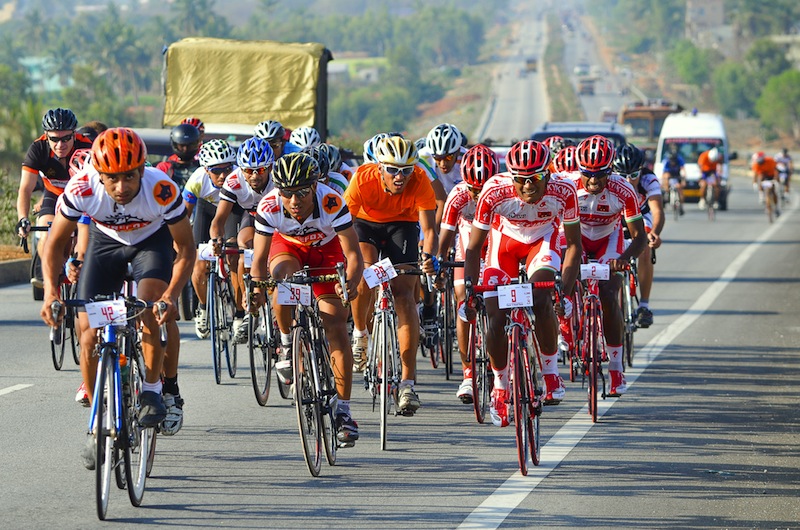 The spirit of BBCh! including the trucks drafting all the bikers in the rear ;)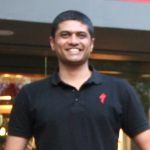 WHAT I LOVE ABOUT CYCLING
I love riding my bike. Whether it's a simple commute, a high-intensity road race, a jaw-grinding brevet, fixie rides thru packed Indian city or a kick-ass technical single track – I love it all. Apart from riding bicycles, I love being all geeky and know everything there is to know about bicycles, technology, bike fit, and service.
I started BUMSONTHESADDLE to share this passion for cycling.
DISCIPLINE: Partial towards MOUNTAIN BIKING but love it all
CURRENT BIKE(S): Specialized Rockhopper, Specialized Tarmac, Pure Cycles Original
DREAM BIKE: S-Works Epic HT & S-Work Roubaix
OTHER PASSIONS: Technology, Photography, Baking, Travel, and Reading