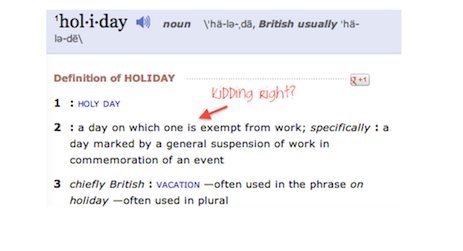 Like our good friends at FlipKart we decided to be cool and crowd source our holiday list too.
The participation was fantastic, as expected. More than 2+ employees took part and within a few days we had about 2 votes! Someone remarked that he tried but the process didn't really remind him of anything and that it was valuable time lost that could have been used to put out other burning fires!
Anyhoo … we have an 'official' holiday list now. Apparently a statutory requirement of the land. Who knows. Its good to have downtime anyways.
Besides nothing like folks working on an official day off!
The Official Holiday List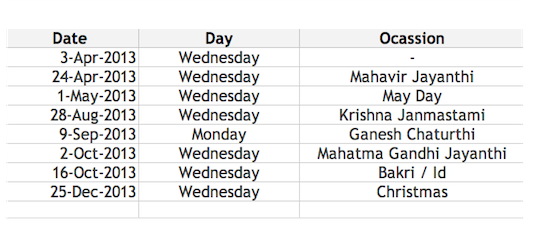 Yeah, Wednesdays are our Mondays. We just took em off!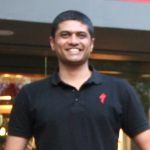 WHAT I LOVE ABOUT CYCLING
I love riding my bike. Whether it's a simple commute, a high-intensity road race, a jaw-grinding brevet, fixie rides thru packed Indian city or a kick-ass technical single track – I love it all. Apart from riding bicycles, I love being all geeky and know everything there is to know about bicycles, technology, bike fit, and service.
I started BUMSONTHESADDLE to share this passion for cycling.
DISCIPLINE: Partial towards MOUNTAIN BIKING but love it all
CURRENT BIKE(S): Specialized Rockhopper, Specialized Tarmac, Pure Cycles Original
DREAM BIKE: S-Works Epic HT & S-Work Roubaix
OTHER PASSIONS: Technology, Photography, Baking, Travel, and Reading