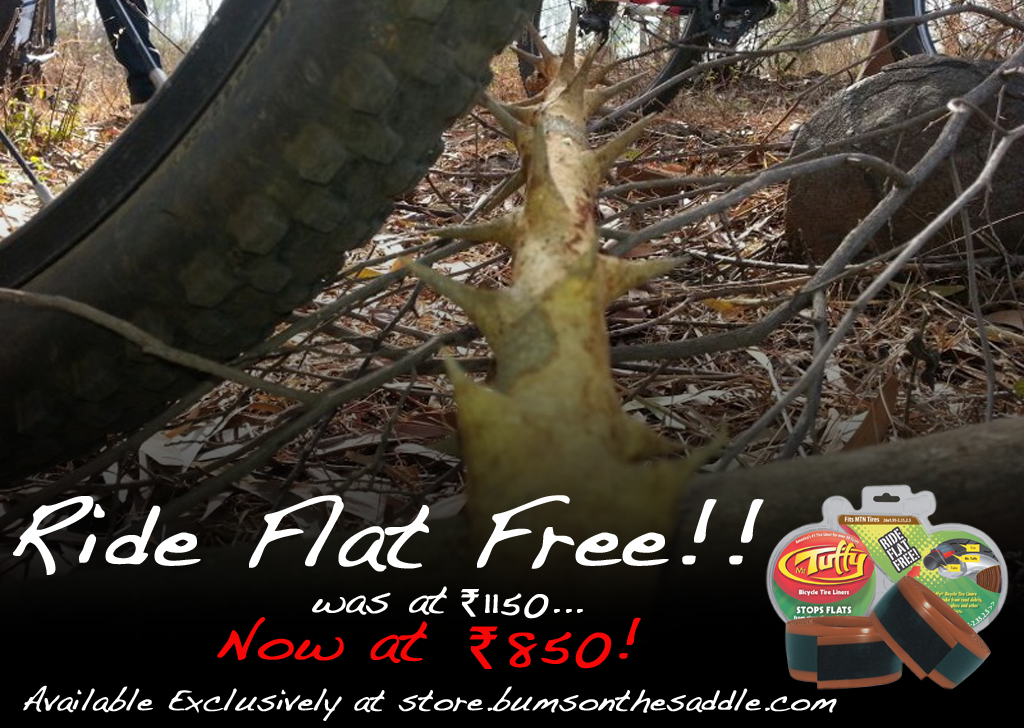 Why do I need a tire liner?…
There's NOTHING more frustrating than standing by the road side fixing a flat on your commute especially when you are running late. Or having a flat in the middle of your weekend trail ride. We are all prone to flats, blame it on notorious thorns or glass pieces.
Mr. Tuffy tire liners is a durable, biodegradable tire liner that can prevent most of these situations! Its light weight too.
AND the best part is that we are currently running a offer on Mr. Tuffy MTB tire liners. 25% off!
Some questions you might have about these tire liners
How difficult are they to install?…

Not difficult at all. Its pretty simple. All you have to do is place it in between your tire and tube and ride worry free.
Quick tips on how to avoid flats.

Other Interesting products