image from the awesome priceonomics.com folks
A very interesting reading on bicycle theft – "What happens to stolen bicycles".
Love the point that everyone agrees on – "Bike thieves are assholes"
While bike theft is still not rampant in India, we are starting to see higher numbers of stolen bicycles. If you would like to track your or a friends stolen bicycle please do register the bike on the stolen bicycle page for India.
We have 10 sad bicycle owners out there at the moment!
While we have some thoughts on how to use this data that we are gathering to ensure theft is prevented, we would love to hear from you too! – what can we do to prevent bike theft in India?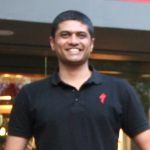 WHAT I LOVE ABOUT CYCLING
I love riding my bike. Whether it's a simple commute, a high-intensity road race, a jaw-grinding brevet, fixie rides thru packed Indian city or a kick-ass technical single track – I love it all. Apart from riding bicycles, I love being all geeky and know everything there is to know about bicycles, technology, bike fit, and service.
I started BUMSONTHESADDLE to share this passion for cycling.
DISCIPLINE: Partial towards MOUNTAIN BIKING but love it all
CURRENT BIKE(S): Specialized Rockhopper, Specialized Tarmac, Pure Cycles Original
DREAM BIKE: S-Works Epic HT & S-Work Roubaix
OTHER PASSIONS: Technology, Photography, Baking, Travel, and Reading