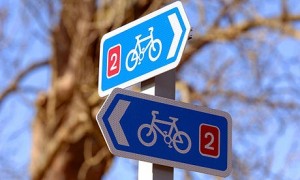 Go green mega campaign ride starts from M.E.S play ground right opposite to Bumsonthesaddle Store, Its going to be fun riding with a big bunch of people. We also have slightly longer ride from Hard rock cafe.  Ours will be a small troop which craves for bit of adventure and eagerly tries out new restaurant every week.
Start Point: Hard Rock Cafe,7:30am
Stand up : At 07:40 am, we will have a casual stand up where in every biker  will share  few interesting things their ride while his/her bike is resting on hard rock café wall. We don't want to miss the riders name, do we?… Its easier to mingle, if we know about their ride.
We start from Hard rock café at07:45 am (The troop starts on time. Don't be late.) We head towards Forum and take a right turn at Forum and reach Indiranagar. We will have breakfast at Chai Patty and go towards Halasuru Lake and end the ride at Jayanagar.
We would like you to,
–          Wear a helmet
–          Carry a water bottle. 
–          Little cash for the breakfast
–          Not to mention, your super awesome bike