photo credit - BostonBiker
Loosing a bicycle sucks. Absolutely sucks. Takes a bit of sunshine out of you.
A recent spurt of bike thefts across the country has got us thinking that we need a local bike registry where we can start tracking stolen bicycles across India.
Making a website is simple (and our first step of course). What we do after that to ensure bike theft is actively discouraged and how we connect with local communities and bike shops to ensure stolen bikes are actively re-united with their owners is what is really interesting.
At the moment the prototype sits at http://bumsonthesaddle.com/stolen_bikes
Want to be an active part of this task force and help us? Just send us an email – rohan@bumsonthesaddle.com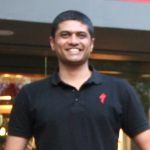 WHAT I LOVE ABOUT CYCLING
I love riding my bike. Whether it's a simple commute, a high-intensity road race, a jaw-grinding brevet, fixie rides thru packed Indian city or a kick-ass technical single track – I love it all. Apart from riding bicycles, I love being all geeky and know everything there is to know about bicycles, technology, bike fit, and service.
I started BUMSONTHESADDLE to share this passion for cycling.
DISCIPLINE: Partial towards MOUNTAIN BIKING but love it all
CURRENT BIKE(S): Specialized Rockhopper, Specialized Tarmac, Pure Cycles Original
DREAM BIKE: S-Works Epic HT & S-Work Roubaix
OTHER PASSIONS: Technology, Photography, Baking, Travel, and Reading