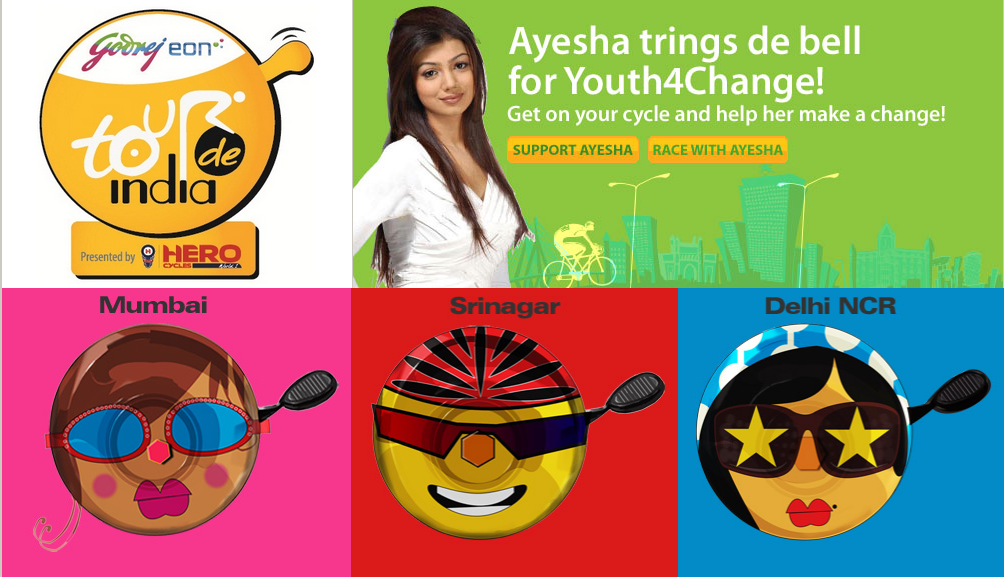 The "Godrej Eon Tour de India 2012 Presented By Hero Cycles" is all set to launch soon. Its a pity that it comes across as a massive marketing heist rather than professional racing.
Well, thats how the website puts it across. You really need to dig into the website to understanding what the Tour de India is all about.
From what we could understand from the website
Our favorite bicycling teams (after Team BOTS of course) the Specialized Kynkyny Cycling Team (SKCT) will be racing too. The very best to you guys – ensure you "tring de bell" there.
Wishing the organizing team the very best and a thumbs up from us to anyone that helps pushing cycling in this country.