Looks like Prem is going to be racing at the awesome Criterium race this weekend at the Bangalore Bicycle Championships.
But we have a good alternative if you want to ride this Sunday – Go Green Go Cycling, a passionate group of folks advocating greener ways of living, is doing a ride this sunday that you can definitely join.
Meetup point: Kanteerava Stadium
Time: 6:30am
Do read up more on the facebook event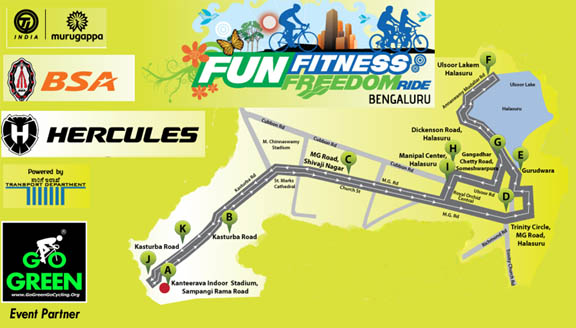 Also, the Bangalore Cyclists group will be riding tomorrow incase you feel like a Saturday afternoon ride! (meetup event link)
Check out the awesome BumsOnTheSaddle Marketplace if you are looking for a rental bike or a second hand bike to join us.