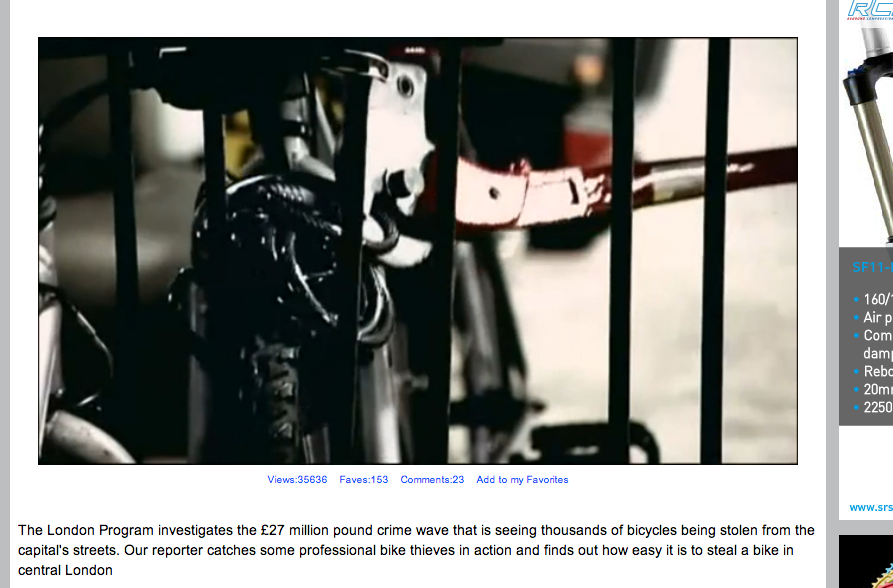 Documentary on bike theft in London
Pinkbike recently ran a fantastic video documentary on bike theft in London.
Bikers in London/UK have a mature cycling culture, which unfortunately includes more organized bike theft, a problem thats slowly starting to crop up across India. While the number of bikers on good bicycles are exploding, the awareness of the need to secure the bike is something that still needs some work.
Loosing a bike not only sucks – but also dissuades lots of folks from cycling! Which is what we hate. Bucket loads of bad karma to the bike thieves.
Do head over to pinkbike to watch the 20min documentary "Gone in 60 Seconds"