We wish Kerberon Automations the very best as they kick off the very first completely automated bike sharing infrastructure for Bangalore.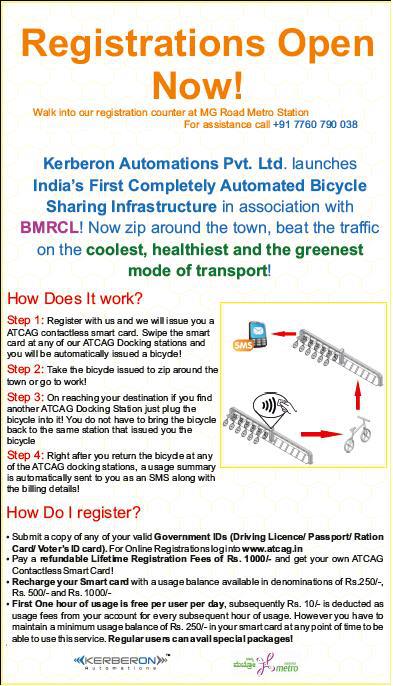 In brief
Get a smart card after paying Rs 1000 as refundable deposit. The smart card is your key to getting a bike from the ATCAG docking station
First 1 hour of usage is free, subsequent hours are charged Rs 10 per hour
You can drop off the bike at any other ATCAG docking station
Barclays London and other similar bike sharing programs have made waves across the world. Time for Bangalore to see some change!
You can read up more about the company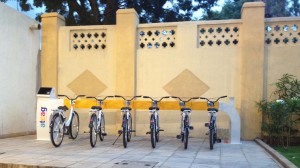 Some ATCAG bikes ready to be ridden!
Good luck guys!