Not many in India would have heard about the Embrocation Cycling Journal, a fantastic journal on cycling.
The content and photography is simply brilliant ! Top Notch.
And its all thanks to Darren Reid, a pro racer who is currently based out of Bangalore, helping us to take biking and racing up a notch here (catch him racing at the Bangalore Bicycle Championships )
The Magazine costs Rs. 800 (courier is on BOTS, if you want it delivered to your doorstep)
More details about the Journal
The Main Site – www.embrocationmagazine.com

Blog – www.embrocation.blogspot.com

Twitter – @embrocationcycl
We are working hard to get all these awesome biking goodies to India. If you have something that would benefit bikers in the country and think BumsOnTheSaddle could help out, do reach out – admin@bumsonthesaddle.com
How helpful was this article?
Click a star to rate.
Average rating / 5. Vote count:
Shucks. We're sorry this post was not that useful
How can we improve this post for you?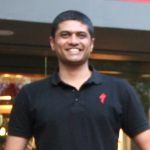 WHAT I LOVE ABOUT CYCLING
I love riding my bike. Whether it's a simple commute, a high-intensity road race, a jaw-grinding brevet, fixie rides thru packed Indian city or a kick-ass technical single track – I love it all. Apart from riding bicycles, I love being all geeky and know everything there is to know about bicycles, technology, bike fit, and service.
I started BUMSONTHESADDLE to share this passion for cycling.
DISCIPLINE: Partial towards MOUNTAIN BIKING but love it all
CURRENT BIKE(S): Specialized Rockhopper, Specialized Tarmac, Pure Cycles Original
DREAM BIKE: S-Works Epic HT & S-Work Roubaix
OTHER PASSIONS: Technology, Photography, Baking, Travel, and Reading