Readership and usefulness of the content is what categorizes a blog useful or useless.
We have tried a number of ways to put the power back into the hands of the readers to make the articles/write-ups on the BumsOnTheSaddle blog as useful as possible. From polls on articles to asking bikers to contribute to articles on the blog. The idea is simple – bikers should benefit, else its a waste of time for us.
Here is one more – asking for suggestions on the article you would love to see.


easily ask what you would like to read on the blog next
Feel free. Feel at home. Ask for the skies. We will do our best to deliver :)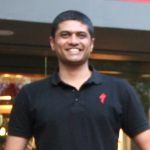 WHAT I LOVE ABOUT CYCLING
I love riding my bike. Whether it's a simple commute, a high-intensity road race, a jaw-grinding brevet, fixie rides thru packed Indian city or a kick-ass technical single track – I love it all. Apart from riding bicycles, I love being all geeky and know everything there is to know about bicycles, technology, bike fit, and service.
I started BUMSONTHESADDLE to share this passion for cycling.
DISCIPLINE: Partial towards MOUNTAIN BIKING but love it all
CURRENT BIKE(S): Specialized Rockhopper, Specialized Tarmac, Pure Cycles Original
DREAM BIKE: S-Works Epic HT & S-Work Roubaix
OTHER PASSIONS: Technology, Photography, Baking, Travel, and Reading