Critical mass is a celebration of alternative means of transport.
It's not about blocking traffic or breaking traffic laws or fighting with motorists.
It is a peaceful assertion of a cyclist's right to the road. It is also an effort to inspire more people into cycling.
The sense of freedom and joy that this simple machine brings is incredible and should be shared and multiplied.
Critical mass is a small initiative to give back power to the people. Whether it is environmental issues, social issues or cyclist's rights, the small act of riding together says that we matter and cannot be taken for granted.
No more anger and frustration about the way things are. No more waiting for some one else to fix your problems. No more feeling helpless n saying what can we do. Enough of being passive bystanders. Start small, take charge! Ride free!
Come join the Mumbai CRITICAL MASS Ride. Exercise your rights. Ride free!!!
Last Friday of every month.


and the next critical mass in Mumbai
Date: Friday, November 28, 2008

Time: 5:30 pm

Starting point: Shivaji Park (Dadar) Mumbai

Ending point: Juhu (Andheri) Mumbai.

Ride distance approximately 10 kms.
Updates via Mail : http://groups.google.com/group/mumbai-bikers

Critical mass thread http://www.cyclists.in/group/criticalmass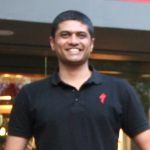 WHAT I LOVE ABOUT CYCLING
I love riding my bike. Whether it's a simple commute, a high-intensity road race, a jaw-grinding brevet, fixie rides thru packed Indian city or a kick-ass technical single track – I love it all. Apart from riding bicycles, I love being all geeky and know everything there is to know about bicycles, technology, bike fit, and service.
I started BUMSONTHESADDLE to share this passion for cycling.
DISCIPLINE: Partial towards MOUNTAIN BIKING but love it all
CURRENT BIKE(S): Specialized Rockhopper, Specialized Tarmac, Pure Cycles Original
DREAM BIKE: S-Works Epic HT & S-Work Roubaix
OTHER PASSIONS: Technology, Photography, Baking, Travel, and Reading