We routinely get requests from folks wanting to get rid of their old bikes so that they can upgrade.
Here are some that are waiting to be sold at the moment. Do ping us or leave a comment so that we can put you in touch with the owners. Please make sure you leave some contact – email or phone.
Trek 4300D
Firefox Viper
Hero Octane NV
Firefox Fusion
Firefox Reloaded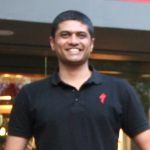 WHAT I LOVE ABOUT CYCLING
I love riding my bike. Whether it's a simple commute, a high-intensity road race, a jaw-grinding brevet, fixie rides thru packed Indian city or a kick-ass technical single track – I love it all. Apart from riding bicycles, I love being all geeky and know everything there is to know about bicycles, technology, bike fit, and service.
I started BUMSONTHESADDLE to share this passion for cycling.
DISCIPLINE: Partial towards MOUNTAIN BIKING but love it all
CURRENT BIKE(S): Specialized Rockhopper, Specialized Tarmac, Pure Cycles Original
DREAM BIKE: S-Works Epic HT & S-Work Roubaix
OTHER PASSIONS: Technology, Photography, Baking, Travel, and Reading