After IKEA its Google's turn. Google(Europe) recently decided to gift all its employees a bike to promote eco and health consciousness !
"The web giant wants its staff to be fit and lively and so has 'done an Ikea' and has provided staffers with a catalogue from which they can choose free bikes and kit. The eco- and health-conscious largesse is for Europe, Africa and the Middle East only … "
One more article about this on The Guardian.
Brilliant move. With all the benefits to employers when employees commute to work on a cycle, which sane company would not want to encourage this ?
Do you think your company might be interested in a programme like this ? Talk to them. Talk to us.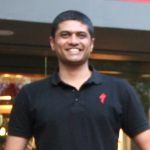 WHAT I LOVE ABOUT CYCLING
I love riding my bike. Whether it's a simple commute, a high-intensity road race, a jaw-grinding brevet, fixie rides thru packed Indian city or a kick-ass technical single track – I love it all. Apart from riding bicycles, I love being all geeky and know everything there is to know about bicycles, technology, bike fit, and service.
I started BUMSONTHESADDLE to share this passion for cycling.
DISCIPLINE: Partial towards MOUNTAIN BIKING but love it all
CURRENT BIKE(S): Specialized Rockhopper, Specialized Tarmac, Pure Cycles Original
DREAM BIKE: S-Works Epic HT & S-Work Roubaix
OTHER PASSIONS: Technology, Photography, Baking, Travel, and Reading