[a
HASH

vocabulary
for the hashing terms that you would come across in this post. Another one
here
. Warning – highly entertaining ]
it was one helluva bike ride ! The weather was perfect, the place was perfect and the Hares (ahem, I was one of them) were perfect ;)


woah ! who are these crazy folks on the cycles. . .
We started out at Greek Agora, some 10 Km from Yelahanka. We had laid 2 kinda trails, a short one which was around 12 km and a longer one which was around 20 Km (without the false trails).
I tried instlling a small camera on my bike handle bar so that I can video some sections of the bike ride. But it did not hold :(
Anyways, took some pics as a consolation.


Notice – Pollution Free Zone !!!
The place is super for biking around. There are tons and tons of trails waiting to be explored. Waiting to go back and ride around !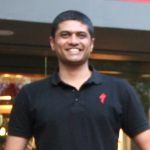 WHAT I LOVE ABOUT CYCLING
I love riding my bike. Whether it's a simple commute, a high-intensity road race, a jaw-grinding brevet, fixie rides thru packed Indian city or a kick-ass technical single track – I love it all. Apart from riding bicycles, I love being all geeky and know everything there is to know about bicycles, technology, bike fit, and service.
I started BUMSONTHESADDLE to share this passion for cycling.
DISCIPLINE: Partial towards MOUNTAIN BIKING but love it all
CURRENT BIKE(S): Specialized Rockhopper, Specialized Tarmac, Pure Cycles Original
DREAM BIKE: S-Works Epic HT & S-Work Roubaix
OTHER PASSIONS: Technology, Photography, Baking, Travel, and Reading